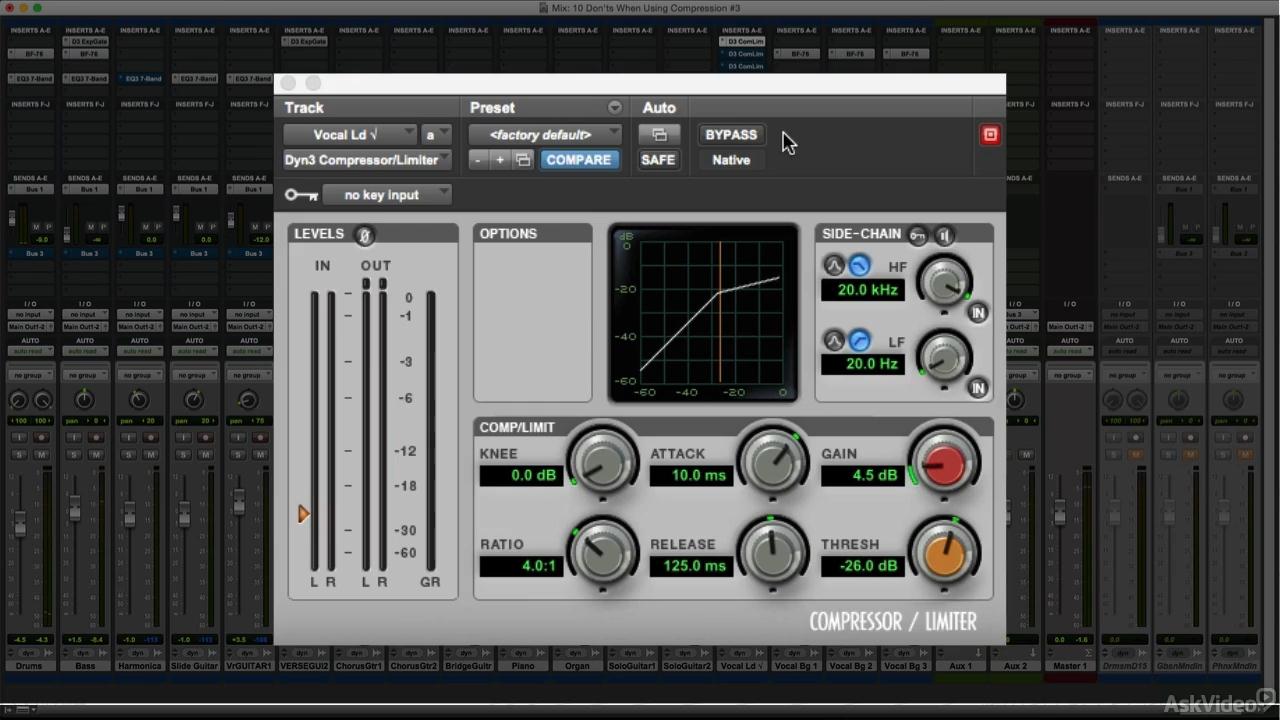 Year of release : 2016
Manufacturer : Ask Video
Manufacturer site : www.askvideo.com/course/audio-mistakes-101-10-common-compression-mistakes
Posted by : Joe Albano
Duration : 00:53:36
Type of handing out material : Video lesson
Language : English

Description : Every mistake is an opportunity to learn something. This "10 Common Compression Mistakes" course will tell you about 10 compression errors and show you how to fix them.
"Every time you get the chance to learn." Let you make the mistakes you don't have to!
Compression is difficult to understand. It makes it easy to learn how to use it in real time. It is a pathway that has been processed. Things get even more complicated because the compressors have many kinds of interdependent controls that can quickly. That's why we created this "Common Compression Mistakes" course. Get you to learn from them!
He has been thoughtfully isolated from his professional experience. He dives into them, then he makes the most audio sense.
It's easy to understand how it's possible to complete your audio tracker.

Content:
01 Introduction (04:23)
02 Presets (02:54)
03 Doubling Up (05:39)
04 Playing by the Rules (05:15)
05 Level Control (03:43)
06 Parallel Compression (03:51)
07 M / S Option (Mid-Side) (05:01)
08 Multiband (05:04)
09 Compression Types (06:50)
10 Squashing Synths & Samplers (06:06)
11 Stereo Bus Compression (03:51)
12 Wrap-up (00:54)
Example files : not provided
Video Format : MP4
Video : AVC, 1280×720, 16: 9, 30,000 frames / second, ~ 331 Kbps
Audio : AAC, 44.1 kHz, 96.0 Kbps, 2 channels