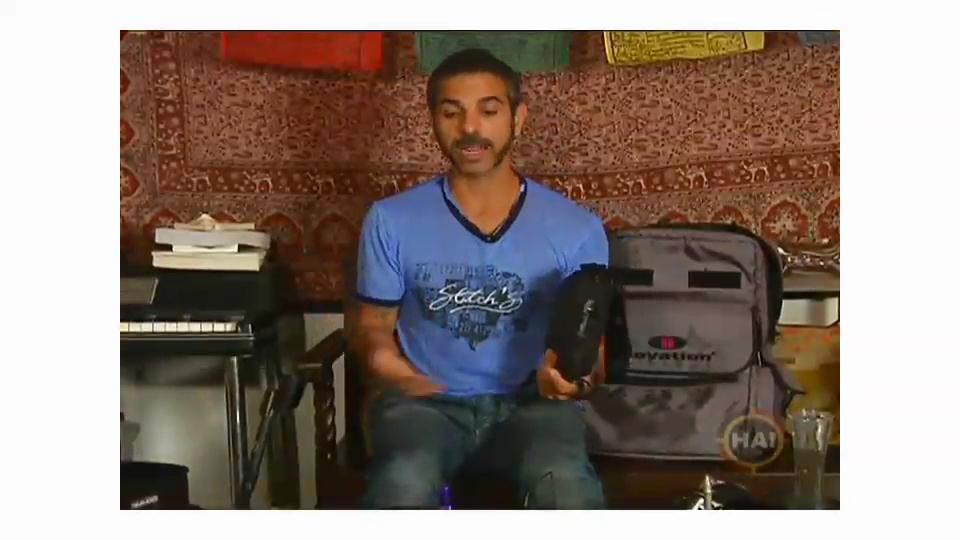 Year of manufacture : 20 ??
Manufacturer : Total Training
Manufacturer website : www.totaltraining.com/store/essential-gear-for-mobile-recording/
Posted by : Carmen Rizzo
Duration : 00:21:36
Type of handing out material : Video Tutorial
Language : English

Description : Your creativity is no longer limited to the recording studio. Today, with the right planning and equipment, you can record audio whenever and wherever you want. Two-time Grammy nominee, performer and musician Carmen Rizzo shows you all the audio equipment you need to record in place. Plus, Carmen will show you that all this can fit into two carry-on bags that can be put in the overhead compartment on most large airliners. Learn valuable tips from a professional about the best way to travel light, without compromising the quality of any of your audio recordings.
No longer is your musical creativity confined to a recording studio. You can record audio and audio transmissions. It is a musician for music recording and recording. PLUS, carmen bags fit in two. Learn your travel tips.
Content:
01. Mobile Recording Equipment
02. M-Audio MicroTrack 24/96
Sample files : none
Video Format : MP4
Video : AVC, 960×540, 16: 9, 15.000 fps
Audio : AAC, 48.0 KHz, 2 channels
Total bitrate : 1 384 Kbps