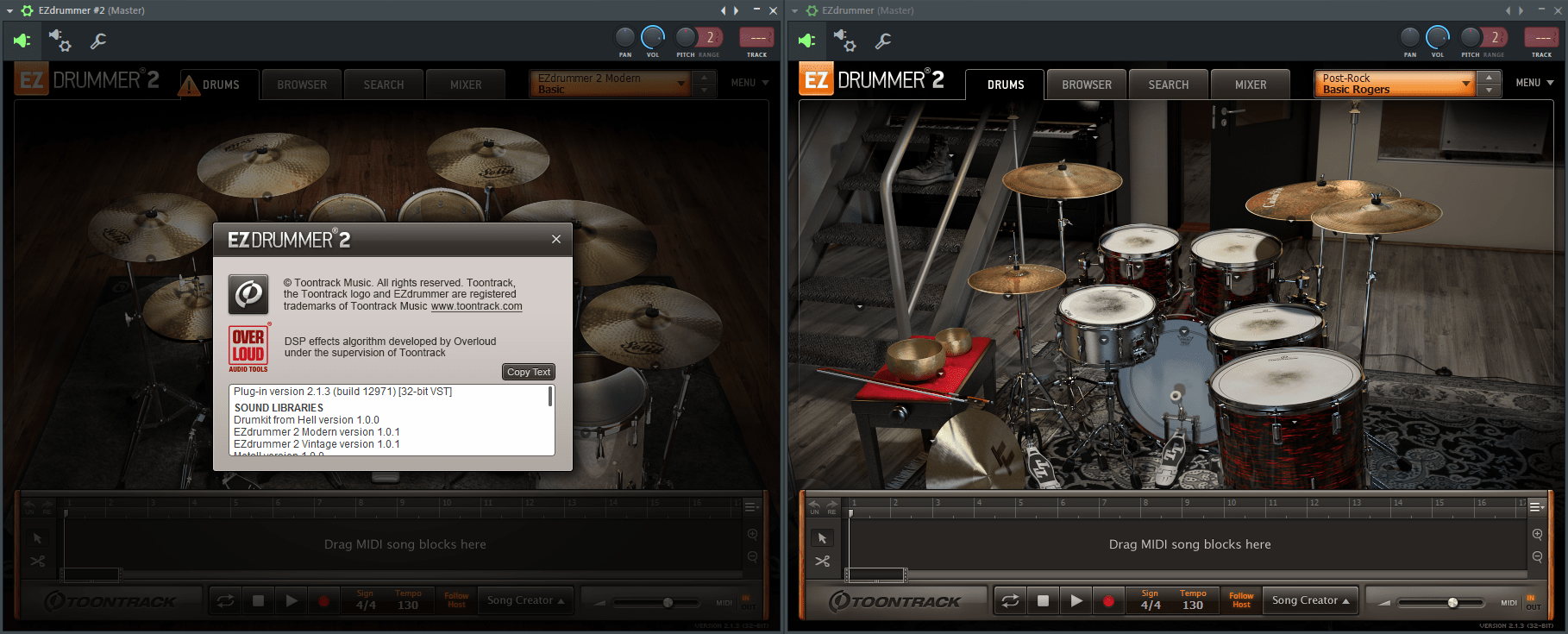 Two releases, with a different mechanism.

A
Toontrack.EZdrummer.2.1.3.Update.x86.x64.VSTi.AAX.RTAS-r4e
– completely cured and not requiring registration nor his own,
nor connected libraries.

B
Toontrack.EZdrummer.2.v2.1.3.Update.Incl.Patched.and.Keygen-R2R
– works with the use of keygens,
requires the use of keygens for themselves,
and for any connected libraries.
Year / Release Date: 08/07/2016
Developer: Toontrack
Developer's website: tinyurl.com/2wenzw9
Format: STANDALONE, VSTi, RTAS, AAX * (* AudioUTOPIA ProTools)
Bit depth: 32bit, 64bit
Tabletka: Cured, Keigen
System requirements: Windows 7 or newer, Pentium 4 or Athlon processor with 1 GB RAM.