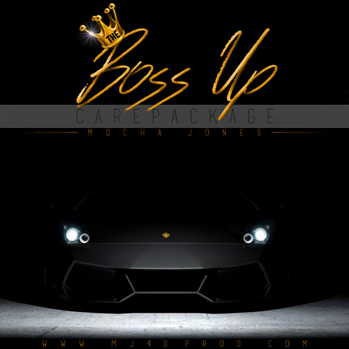 Publisher: The Drum Bank
Website: newnationllc
Format: MASSIVE, MIDI, WAV
Quality: 24 bit 44.1 kHz stereo
---
Description: Looking for multiple genres of inspiration? Look no further! "Boss Up CarePackage" compiled from the top 5 best selling drum kits from Mocha Jones & MJ4D Productions! From Trippy Trap like Schoolboy Q&A $ AP Rocky to R&B like The Weeknd & Jeremih, you'll be loaded with all the tools you need to turn up the heat!
Content :
…… :::::: Kits :::::: ……
• The 8-Bit Legend MegaPack (Sample Mega Pack)
• Raindrops Construction Kit (RnB)
• The Unknown Drumkit Volume 1 (Trippy Trap)
• The Anonymous Drumkit (New School)
• Live From The Underground Drumkit (Underground)
If that's not enough … We have even thrown in a 6th drumkit absolutely FREE! Free Kit: (Keeping Up With The Joneses – Massive Presets & WAV Samples). With a total of 6 Kits and nearly 2GB of sounds, samples, loops, & presets, you wont waste anytime finding the dopest sounds for any project.
…… :::::: Product Specifications :::::: ……
The 8-Bit Legend MegaPack (Sample Mega Pack):
• Format: (.WAVs) & (.MIDIs) & (.Synthesizer VSTi Presets)
• 003 x Construction Kits – (Including: • (.Loops), • (.One-Shots) Samples, • (.MIDIs) Files
• 003 x Mixed & Mastered FullMix / Preview Demos – (.MP3s)
• 239 x Remade 8-Bit Samples
• 051 x Instrument Samples
• 050 x Kicks
• 050 x 808s
• 049 x Claps
• 047 x Snares
• 031 x Hi-Hats
• 030 x Percussions
• 021 x Voxs Samples
• 030 x FX
• 050 x (.MIDIs Loops) – (25 x Melody Loops, 25 x Game Remakes)
• 051 x (.Synthesizer VSTi Presets) For (Native Instruments Massive)
• 818 x Files In Total
• Key And Tempo-Labelled
• 24-Bit / 44.1kHz High Quality
• Compatible With All DAWs
• PC & Mac Compatible
Raindrops Construction Kit (RnB):
• Format: (.WAVs) & (.MIDIs)
• 005 x Construction Kits – (Including: • (.Loops), • (.One-Shots) Samples, • (.MIDIs) Files)
• 005 x Mixed & Mastered FullMix / Preview Demos – (.MP3s)
• 048 x Individual (.WAVs) (.Loops) Files
• 042 x Individual (.WAVs) (.One-Shots) Samples Files
• 042 x Individual (.MIDIs) Files
• 137 x Files In Total
• Key And Tempo-Labelled
• 24-Bit / 44.1kHz High Quality
• Compatible With All DAWs
• PC & Mac Compatible
(Keeping Up With The Joneses – Massive Presets & WAV Samples):
• Format: (.WAVs) & (.Synthesizer VSTi Presets)
• 051 x (.Synthesizer VSTi Presets) For (Native Instruments Massive)
• 051 x Individual (.WAVs) (.Loops) Files
The Unknown Drumkit Volume 1 (Trippy Trap):
• Format: (.WAVs)
• 033 x (808s)
• 013 x (Claps)
• 015 x (Hi-Hats)
• 015 x (Kicks)
• 018 x (Percussions)
• 014 x (Snares)
• 052 x (Sounds)
• 160 x Individual (.WAVs) (.Samples) Files In Total
• 16-Bit / 44.1kHz High Quality
• Compatible With All DAWs
• PC & Mac Compatible
The Anonymous Drumkit (New School):
• Format: (.WAVs)
• 033 x (808s)
• 015 x (Claps)
• 017 x (Hi-Hats)
• 015 x (Kicks)
• 018 x (Percussions)
• 014 x (Snares)
• 053 x (Sounds)
• 165 x Individual (.WAVs) (.Samples) Files In Total
• 16-Bit / 44.1kHz High Quality
• Compatible With All DAWs
• PC & Mac Compatible
Live From The Underground Drumkit (Underground):
• Format: (.WAVs)
• 032 x (808s)
• 014 x (Claps)
• 013 x (Hi-Hats)
• 015 x (Kicks)
• 018 x (Percussions)
• 015 x (Snares)
• 053 x (Sounds)
• 160 x Individual (.WAVs) (.Samples) Files In Total
• 16-Bit / 44.1kHz High Quality
• Compatible With All DAWs
• PC & Mac Compatible
---