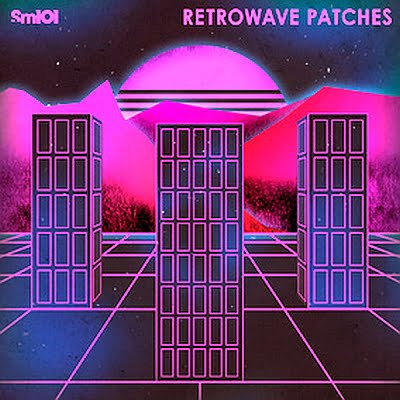 Publisher : Sample Magic
Website : Sample Magic
Format : SOUNDBANK SYLENTH1 3.0.2, MASSiVE 1.3.0
Description : Instant inspiration from the authentic synthesizer sounds of the 80s is delivered directly to your DAW. Carefully modeled classic patches that spawned a thousand hits of the genres Retro and Synthwave are supplied for Massive and Sylenth. By directing nightly synthetic vibrations, the SM109 Retrowave contains melodic arpeggios, frustrated globefiles, epic FM chords and chunky, funky basses.
• 101 x Massive Patches> Growling arpeggios, phase induced leads and analogue-modelling bass patches to empower the low-end.
• 101 x Sylenth Patches + 1 Soundbank> Endless pads, vangelisian keys and future-facing synth chords in a future facing collection.
SYLENTH1

: Copy the bank file to C: Program Files Vstplugins Sylenth1 (if there are separate presets in C: Program Files Vstplugins Sylenth1 Presets)
or use the loader in the preset browser of the tool itself.
MASSiVE

: Copy the presets folder to C: Users USERNAME Documents Native Instruments Massive Sounds
or use the preset browser in the tool itself.

.yuzo_related_post img{width:149.5px !important; height:104px !important;}
.yuzo_related_post .relatedthumb{line-height:16px;background: !important;color:!important;}
.yuzo_related_post .relatedthumb:hover{background:#fcfcf4 !important; -webkit-transition: background 0.2s linear; -moz-transition: background 0.2s linear; -o-transition: background 0.2s linear; transition: background 0.2s linear;;color:!important;}
.yuzo_related_post .relatedthumb a{color:#303030!important;}
.yuzo_related_post .relatedthumb a:hover{ color:#8023dd}!important;}
.yuzo_related_post .relatedthumb:hover a{ color:#8023dd!important;}
.yuzo_related_post .relatedthumb:hover .yuzo__text–title{ color:#8023dd!important;}
.yuzo_related_post .yuzo_text, .yuzo_related_post .yuzo_views_post {color:!important;}
.yuzo_related_post .relatedthumb:hover .yuzo_text, .yuzo_related_post:hover .yuzo_views_post {color:!important;}
.yuzo_related_post .relatedthumb{ margin: 0px 0px 0px 0px; padding: 5px 5px 5px 5px; }
.yuzo_related_post .relatedthumb{
display:block!important;
-webkit-transition:-webkit-transform 0.3s ease-out!important;
-moz-transition:-moz-transform 0.3s ease-out!important;
-o-transition:-o-transform 0.3s ease-out!important;
-ms-transition:-ms-transform 0.3s ease-out!important;
transition:transform 0.3s ease-out!important;
}
.yuzo_related_post .relatedthumb:hover{
-moz-transform: scale(1.1);
-webkit-transform: scale(1.1);
-o-transform: scale(1.1);
-ms-transform: scale(1.1);
transform: scale(1.1)
}
.yuzo_related_post{
overflow:inherit!important;
}
jQuery(document).ready(function( $ ){
jQuery('.yuzo_related_post .yuzo_wraps').equalizer({ columns : '> div' });
});