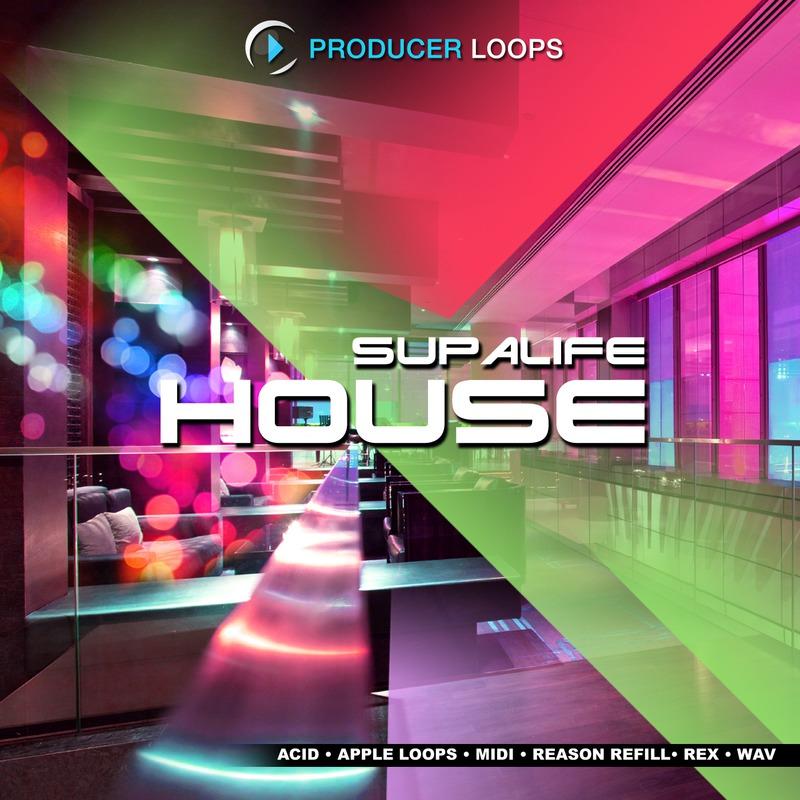 Publisher: ProducerLoops
Format: MIDI.REX.WAV
Quality: 24bit 44100Hz
---
The collection offers new perspectives in creating dance music. Powerful house beats, groovy bass lines, sharp leads and more. 'Supalife House' offers a fresh perspective for house producers, combining powerful House beats with glitched and progressive top loops, quirky energetic basslines, smooth ambience and brash leads sure to take your House productions to new rapturous heights!
Eddy Beneteau's 'Supalife Records' supercharges the House genre with 'Supalife House' – a large collection of loops and one-shot samples drawing on a massive range of influences and packed with useful features for the end user.
Expertly crafted top loops add groove and complexity to the underlying kicks, while squelchy bass lines dance and weave in the spaces between hits to give a jumpy uplifting vibe.
This is the first in a series of Sample Packs created by Supalife Records and distributed exclusively by ProducerLoops.com
Future Music Magazine Review :
(September 2010 – Scores 9/10)
"Producer Eddy Beneteau has worked with Producer Loops to create this excellent House package which offers everything from drums to bass, leads, pads and one-shots. Taking its name from his Supalife Records, the package follows classic 125bpm House formula so it should slot into your productions fairly comfortably.
The 442 hits and loops are available in all the major 24-bit file formats, with MIDI files thrown in for good measure. As usual for Producer Loops, productions values ​​are outstanding and all the sounds are supplied dry and wet along with 'decay' versions for times when you need a long reverb tail. Excellent and highly versatile sounds for any House
---