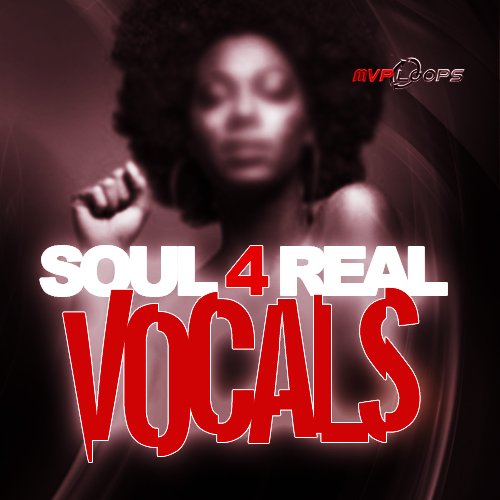 Publisher : MVP Loops
Website : www.mvploops.com
Format : WAV, KONTAKT, SYNTH PRESET
Quality : 24 bit | 44.1 kHz | mono / stereo
Description :
Soul 4 Real Vocals is a unique set, created to give you the most soulful sampled sound. Here you will find 10 sets with 160 vocal samples, ideal for creating hip hop and dance music.
Soul 4 Real Vocals is a unique product tailored to give you that soulful sampled sound without the mess of having a clear a sample!
Built around seasoned singers that have toured with some of the biggest names in the soul of this music delivers 10 kits consisting of 160 male and female vocal riffs perfect if you are producing soulful hip hop beats or dance music.
We've included a total of 10 different formats for WIM, MPC, Maschine, EXS-24, Reason NNXT, Kontakt, Battery, Abelton Drum Rack, Halion, and Mach 5. Just pull up a kit in your favorite beat making software.

.yuzo_related_post img{width:149.5px !important; height:104px !important;}
.yuzo_related_post .relatedthumb{line-height:16px;background: !important;color:!important;}
.yuzo_related_post .relatedthumb:hover{background:#fcfcf4 !important; -webkit-transition: background 0.2s linear; -moz-transition: background 0.2s linear; -o-transition: background 0.2s linear; transition: background 0.2s linear;;color:!important;}
.yuzo_related_post .relatedthumb a{color:#303030!important;}
.yuzo_related_post .relatedthumb a:hover{ color:#8023dd}!important;}
.yuzo_related_post .relatedthumb:hover a{ color:#8023dd!important;}
.yuzo_related_post .relatedthumb:hover .yuzo__text–title{ color:#8023dd!important;}
.yuzo_related_post .yuzo_text, .yuzo_related_post .yuzo_views_post {color:!important;}
.yuzo_related_post .relatedthumb:hover .yuzo_text, .yuzo_related_post:hover .yuzo_views_post {color:!important;}
.yuzo_related_post .relatedthumb{ margin: 0px 0px 0px 0px; padding: 5px 5px 5px 5px; }
.yuzo_related_post .relatedthumb{
display:block!important;
-webkit-transition:-webkit-transform 0.3s ease-out!important;
-moz-transition:-moz-transform 0.3s ease-out!important;
-o-transition:-o-transform 0.3s ease-out!important;
-ms-transition:-ms-transform 0.3s ease-out!important;
transition:transform 0.3s ease-out!important;
}
.yuzo_related_post .relatedthumb:hover{
-moz-transform: scale(1.1);
-webkit-transform: scale(1.1);
-o-transform: scale(1.1);
-ms-transform: scale(1.1);
transform: scale(1.1)
}
.yuzo_related_post{
overflow:inherit!important;
}
jQuery(document).ready(function( $ ){
jQuery('.yuzo_related_post .yuzo_wraps').equalizer({ columns : '> div' });
});




[ad_2]