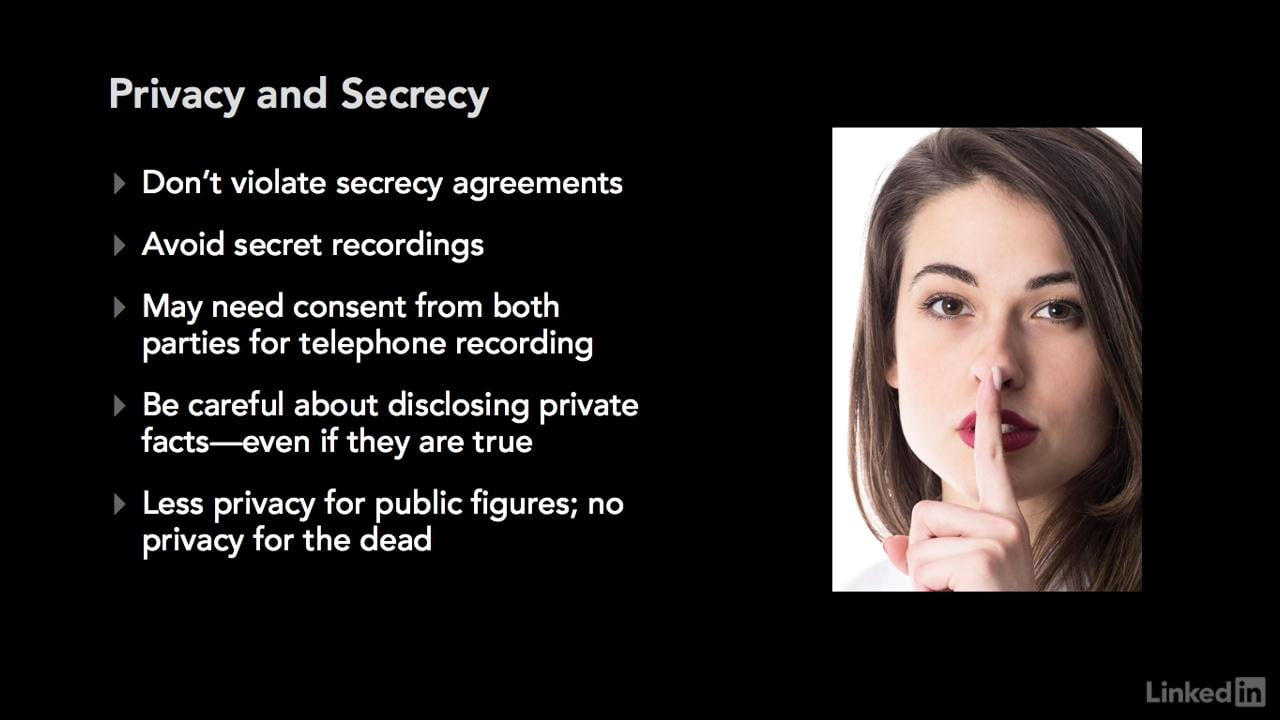 Year of release : 2016
Manufacturer : Lynda.com
Manufacturer site : www.lynda.com/Music-Business-tutorials/Music-Law-Podcasting/458663-2.html
Posted by : Richard Stim
Duration : 01:05:55
Type of handing out material : Video Tutorial
Language : English

Description : Podcasting is a great way to express yourself and communicate with fans, but problems can arise when you are discussing provocative people and controversial issues (or using someone else's content protected by copyright). In this course, author Richard Stim covers legal and business issues related to podcasting.
But it's not up to you to be aware of what's up. In this course, the author of the journal covers with podcasting. It makes it possible for you to go on the law. He also explains how to avoid a loss of business and support for your business relationship with trademarks and copyrights.
DISCLAIMER: Attorney (or other instructor) and addresses addresses. Neither LinkedIn (including Lynda.com) The information passed through this course; It is not intended to give advice, The views of linkedIn or Lynda.com do not necessarily represent the views of LinkedIn or Lynda.com.
Content:
Introduction 1m 47s
Welcome 29s
Podcasting terminology 1m 18s
1. Staying Out of Trouble 34m 41s
Choosing the right name 4m 16s
Using music in your podcast 5m 13s
Your right to use interviews 4m 10s
Responding to legal complaints 4m 58s
Government regulations 3m 9s
Copyright and fair use 3m 15s
Defamation (libel) concerns 4m 29s
Other ways lawsuits are triggered 2m 54s
Rules for all podcast disputes 2m 17s
2. Running a Podcast Business 28m 51s
Podcast income 6m 30s
Employees and contractors 1m 54s
Choosing your business form 3m 58s
Trademark registration 5m 57s
Copyright registration 4m 33s
Taxes 5m 59s
Conclusion 29s
Next steps 29s
Example files : present
Video Format : MP4
Video : AVC, 1280×720, 16: 9, 15,000 frames / second, ~ 106 Kbps
Audio : AAC, 48.0 kHz, 320 kbps, 2 channels