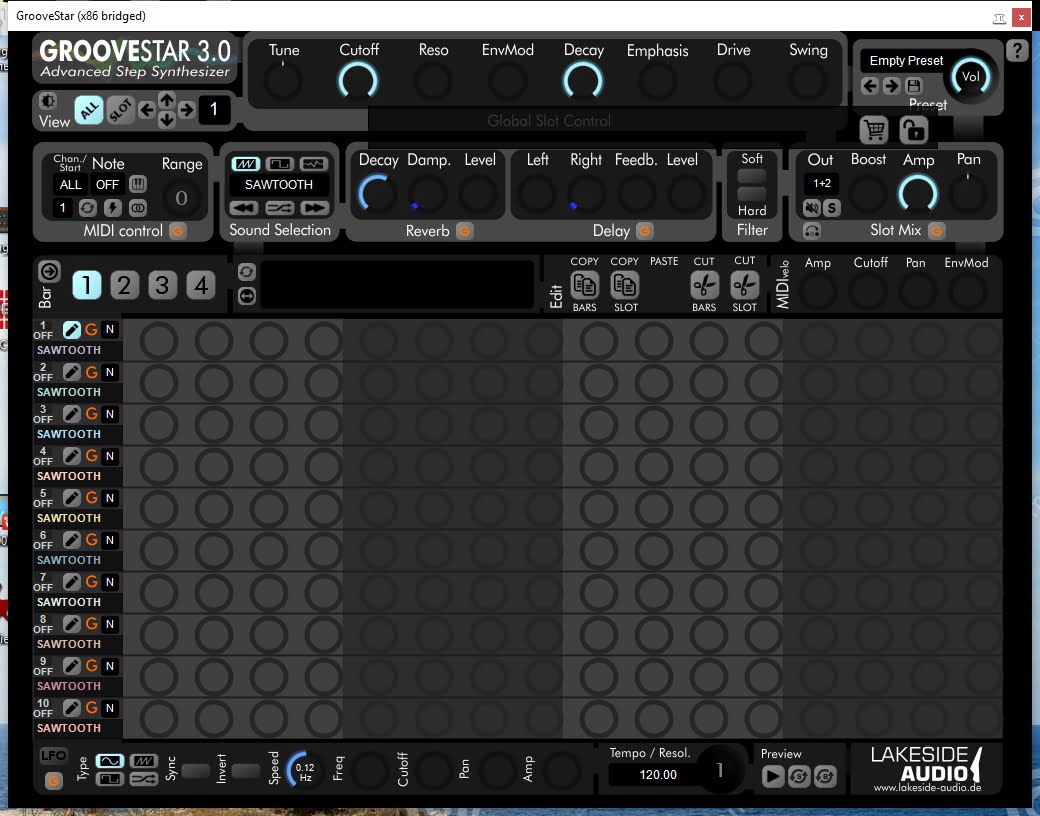 Year / Release Date : 10.2018 – 11.2018
Developer : Lakeside Audio
Developer website : Lakeside Audio
Format : VSTi, VST
Digit capacity : 32 – 64bit
Tabletka : Not Required
System requirements : Windows 7+
Description :
Lakeside Audio – Groovestar , a new sequencer / synthesizer designed to create drum loops and rhythms.
It is based on the classical idea of ​​a sequencer step, but it has much more possibilities for creating powerful patterns using synthesized sounds as input, as well as selective waves. You can process and combine them to create hybrid layers without any restrictions. The plug-in can be controlled by a MIDI controller, with full synchronization.
Lakeside Audio – Isola Pro FX is an innovative and new audio plugin for separating input audio material into its components, such as vocals, instruments, and even drums. Unlike many other products that use simple methods for subtracting left and right channels, this algorithm works in real time using psychoacoustic analysis.
Thus, a big advantage over similar products is the fact that you can extract any item you want in real time. The instrument is not limited to vocals, but can even extract individual instruments, such as, for example, guitars from the audio mix.
Please note that the quality of the result depends largely on the input material – with most songs, Isola Pro FX really works well, but with very dense and noisy mixes with a lot of instruments it will be limited.