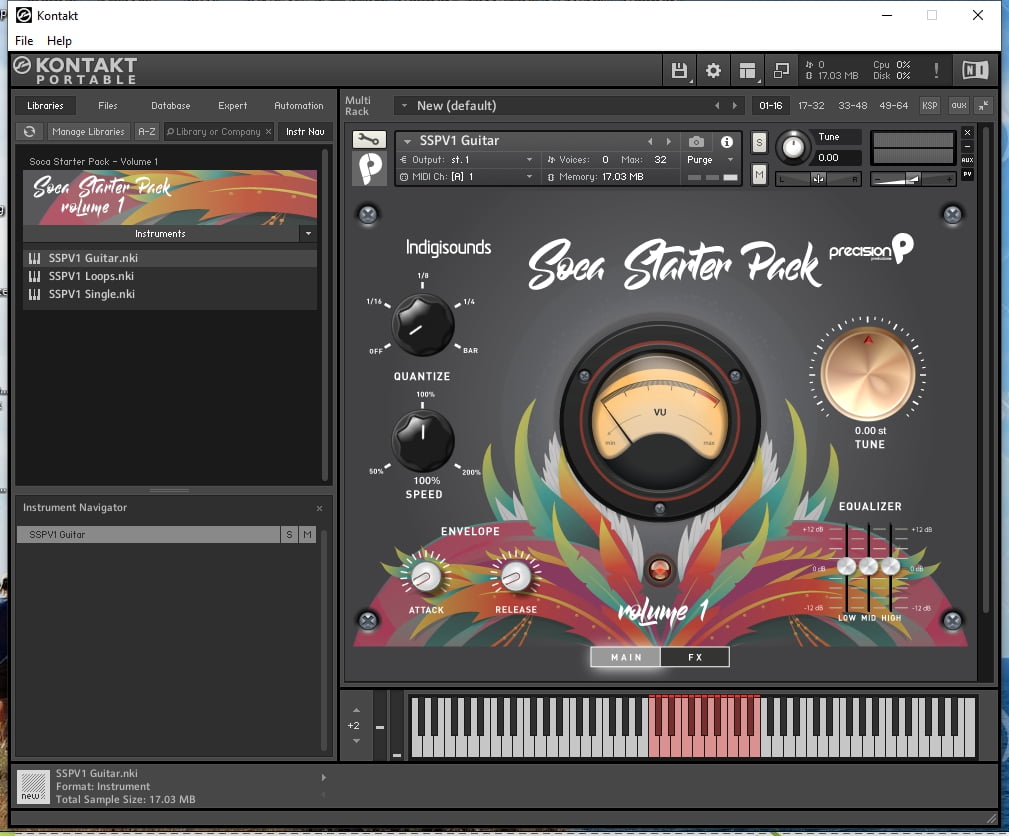 Publisher : Indigisounds
Website : indigisounds
Format : KONTAKT
Quality : 24 bit 44.1 kHz stereo
Description : Trinidad and Tobago are proud to boast of their best carnival in the world. The main reason for this is … Soca!
This high-energy sound, created from the deep fusion of rich East Indian and African musical influences, is a driving force for the country and all other Caribbean carnivals around the world …. Indigisounds now gives this explosive energy to your hands!
In collaboration with the elite modern Soca team and Precision Productions Indigisounds brand, it presents the first ever Soca library for Native Instruments Kontakt and Komplete.
Soca Starter Pack is the Soca Starter Pack for your studio collection. Do not miss!
Content:
– Over 80 various Soca percussive loops sampled and curated by Precision Productions.
– Over 70 various Single percussive shots of popular Soca instruments.
– Bonus Guitar loops, created by legendary soca guitarist, Kenny Phillips
– Options to access speed, tuning, quantization, attack and hold features (Main Page).
– Options to access reverse, chorus, phaser, reverb delay and filter (FXPage).
– Options to access the signature Precision loudness at the convenience of your fingertips.