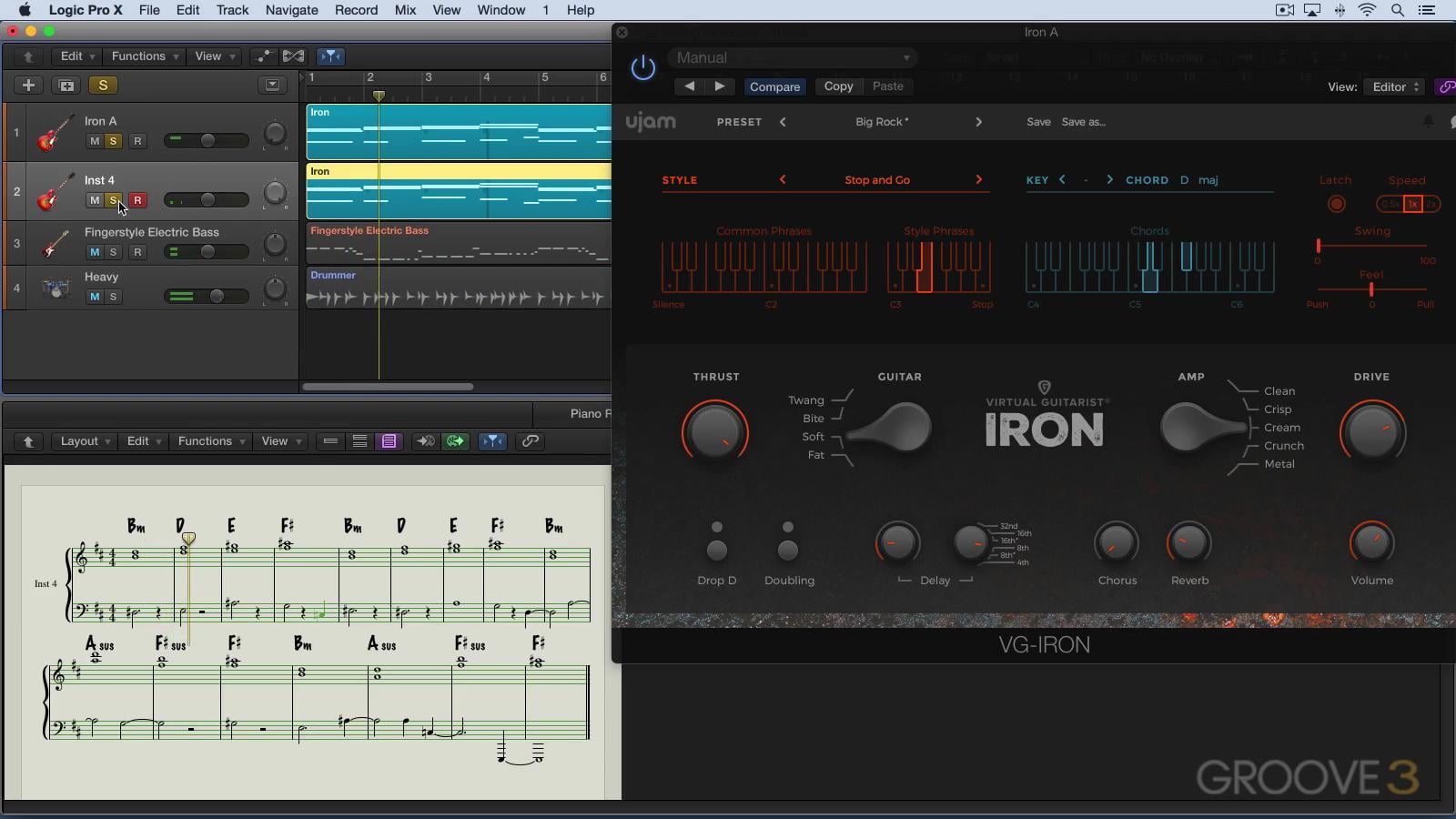 Year of release : 2016
Manufacturer : Groove3
Manufacturer Website : www.groove3.com/UJAM-training-video-tutorials/Virtual-Guitarist-IRON-Explained
Posted by : Eli Krantzberg
Duration : 00:42:00
Type of handing out material : Video Tutorial
Language : English

Description : In this advanced course, computer and music guru Eli Krantzberg will show you how to make a rock sound in the new guitar instrument from UJAM, Virtual Guitarist IRON!
Eli Krantzberg shows you how to get a tune from the UJAM, Virtual Guitarist IRON!
Eli starts off briefly, then dives right into the GUI. Then he shows you the chord voices. It leads to a lot of fun.
He continues the course of the game. Then you can see the performance of the Controls generated by the Style Phrases.
The final three videos are all about tweaking the tone and workflow strategies. There are 3 different arrangements and workflows. Finally, Virtual Guitarist IRON stores Factory Data and Presets.
If you're new to Virtual Guitarist, you'll be able to get creative, watch "Virtual Guitarist IRON Explained" today!
Content:
01 Power Chords for the Rest of Us

Runtime: 5m: 10s
After all, the Iron's GUI is set up.
02 Chord Analysis

Runtime: 5m: 52s
Learn how to play chord voicings.
Some of the Common Phrases are more than a rock groove.
03 Working with Styles

Runtime: 6m: 41s
It is a real chord progression.
04 Performance Controls

Runtime: 4m: 19s
The Swing, Feel, and Speed ​​controls can be generated by the Style Phrases.
05 Guitar, Amp, & Effects Sections

Runtime: 7m: 59s
Learn how to thrust and drive controls with pickup and amp settings.
Hearing the sound.
06 Mixing Strategies

8m

Runtime

: 15s
Explore three different arranging / mixing workflows that combine multiple instances of Iron playing together simultaneously.
07 File Management

Runtime: 3m: 55s
Discover where the data is stored;
save and delete user presets.
Sample files : none
Video Format : MP4
Video : AVC, 1600×900, 16: 9, 30.000 fps, 516 Kbps
Audio : AAC, 44.1 KHz, 155 Kbps, 2 channels