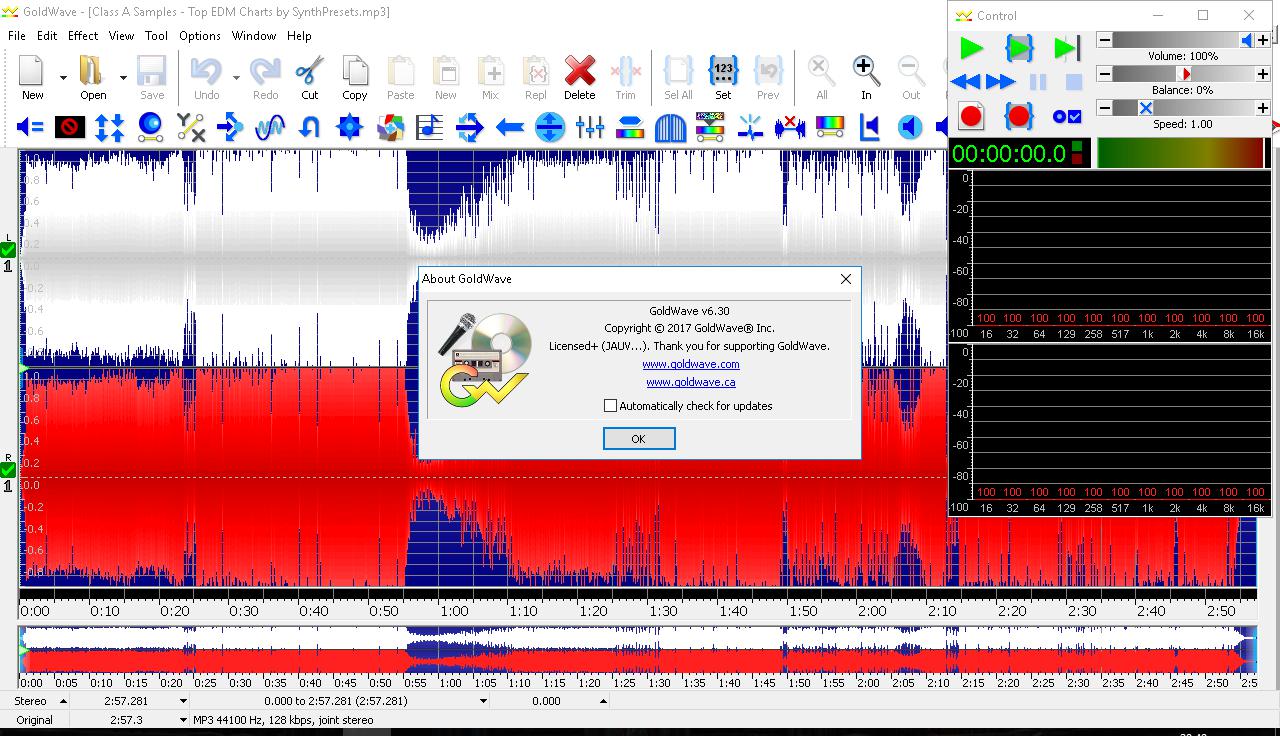 GoldWave is a powerful audio editor. Designed for playing, editing, mixing and analyzing sound files. Can work with large files, faster than other programs. Has many different effects. It understands many formats MP3 WAV AU IFF VOC SND MAT AIFF raw data, also can convert from one format to another. Can record files from an audio CD.
██▌ v6.30
██▌ – Fixed bugs: MP3 saving, MP3 ACM setting.
██▌
██▌ v6.29
██▌ – Replaced ACM MP3 decoder with Media Foundation decoder.
██▌ – Added option to use old ACM MP3 decoder to GoldWave plug-in
██▌ settings.
██▌ – Changed FLACFile plug-in to handle corrupt files with empty
██▌ seek tables.
██▌ – Added Loudness effect.
██▌ – Added Amplitude Statistics tool.
██▌ – Fixed bugs: grid number in preview, save folder setting,
██▌ Continue To End looping, Spectrum frequency coordinate,
██▌ Find scrolling, Expression Evaluator channel output, VST
██▌ stability.
Year / Date of Issue

: 07.2017
Version

: 6.30
Developer

: GoldWave
Developer's site

: goldwave.com/index.php
Bit depth

: 64bit
Language

: English
Tabletka

: present
System requirements

: Windows 7 (64 bit) or later required.