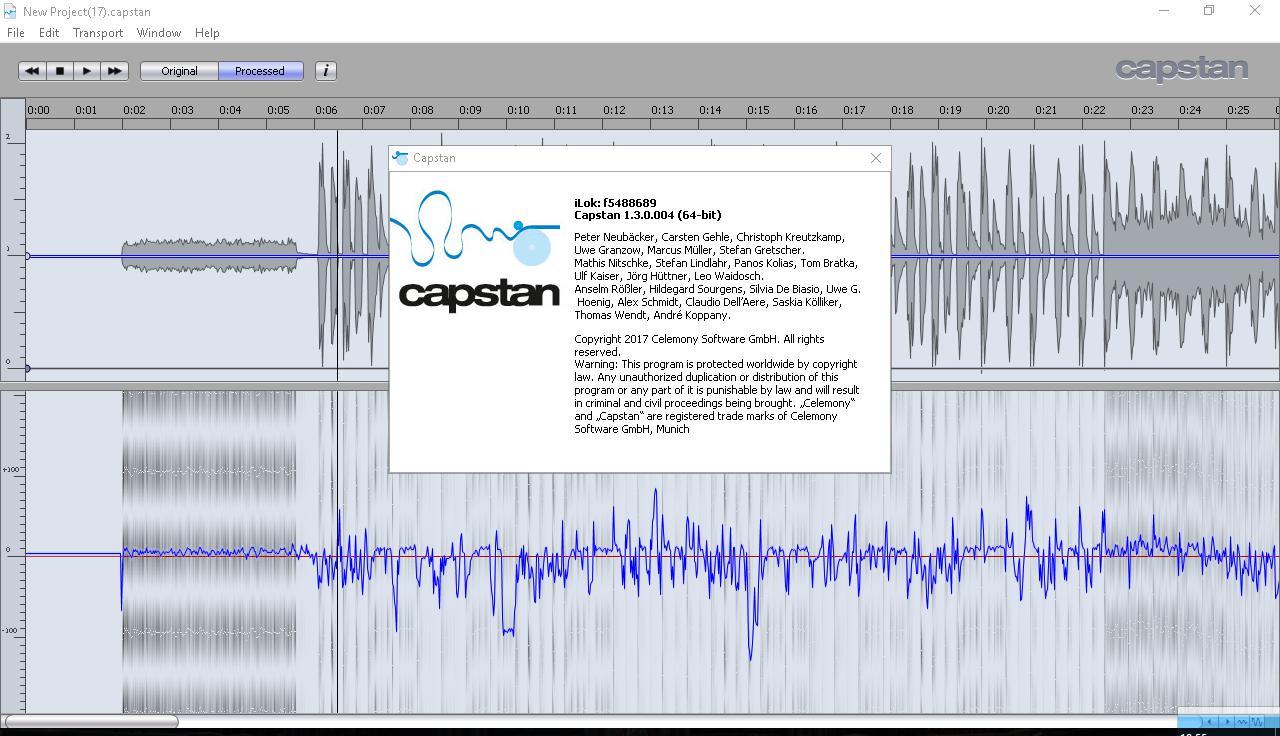 Capstan is a professional program for the restoration of sound from Celemony. The program corrects various fluctuations and "swimming" of sound in musical material, works stand-alone and supports all common formats of audio files.
Celemony has updated Capstan, the software solution for removing wow and flutter from vinyl and tape recordings, to Version 1.3, bringing various detail enhancements.
With the free update to Version 1.3, Capstan can now load audio files larger than 1.5 GB. This possibility was integrated at the request of customers, whereby technical optimizations even with very large files assure a rapid display and editing tempo. Furthermore, Capstan 1.3 supports the high resolution display with HiDPI on suitable Windows systems and is compatible with the latest iLok driver software.
Capstan is based on Celemony's patented DNA Direct Note Access technology, which is also used by Melodyne. Since it is capable of detecting wow and flutter from the music itself – regardless of the medium (magnetic tape, vinyl, etc.) – Capstan is superior to other solutions that rely on reading the bias, because Capstan still functions even if the tape has been copied several times or digitized at low sampling rates.
Year / Date of Issue : 07.2017
Version : 1.3.0.4
Developer : Celemony
Developer's site : celemony.com/en/capstan
Bit depth : 64bit
Language : English
Tabletka : cured
System requirements : Windows 7, Windows 8.1 or Windows 10, 4 GB of RAM or more