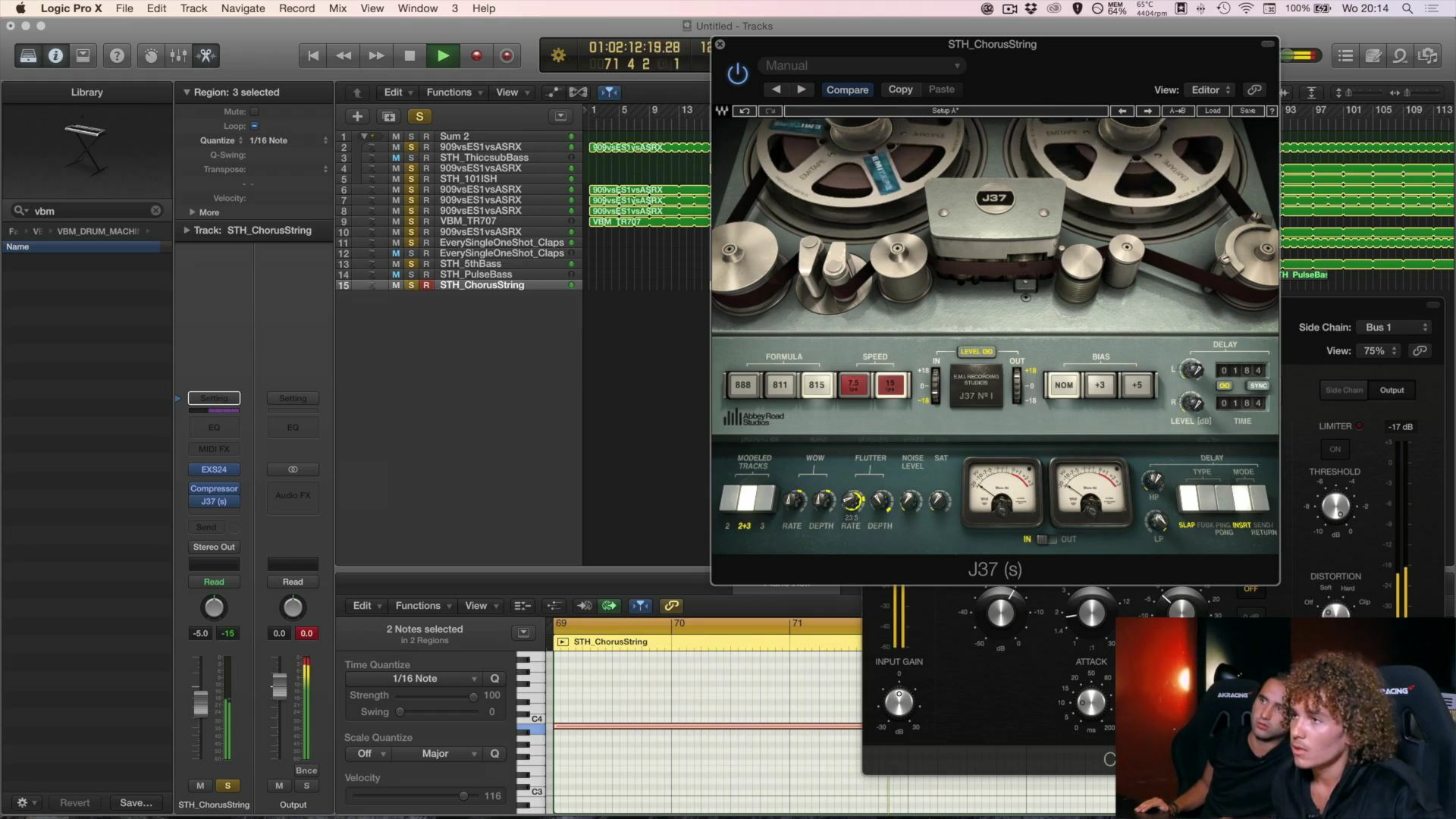 Year of release : 2018
Manufacturer : FaderPro
Manufacturer website : faderpro
Posted by : ANOTR
Duration : 124.47 minutes.
Type of handing out material : Video Tutorial
Example files : LOOK
Video Format : MP4
Video : 1008-1657 Kbps sec, 1920 * 1080 (16: 9), 30,000 frames sec, AVC
Audio : 256 kbps, 48 ​​kHz, 2 channels, AAC
Language : English
Description : This young Dutch duo quickly moved from two friends from the studio in the attic to being called future superstars and released some of the most exciting tracks for the dance floor. Despite the fact that Jesse van der Heyden and Oguzhan Guney had not yet reached the age of twenty, they created a unique sound that blurred the boundaries of traditional house and tech house.
In this exclusive course, watch and learn the creation methods, as they contain seven chapters on how they build and organize the track from scratch, and then also nine chapters in which ANOTR understands the production process in detail.
The course includes the project Logic Pro X and WAV systems.
Content:
1_Building_a_Track_from_Scratch
1 _-_ Drum_Groove.mp4
2 _-_ Melodic_Elements.mp4
3 _-_ Creating_a_Drum_Buss.mp4
4 _-_ Low_End_Sounds.mp4
5 _-_ Arrangement.mp4
6 _-_ Processing_the_Drums.mp4
7 _-_ Arrangement_Part_II.mp4
2_Track_Breakdown _-_ Cultural_Decline
1 _-_ Creating_The_Drums.mp4
2 _-_ Making_a_Low_Frequency_Buss.mp4
3 _-_ Drum_Processing.mp4
4 _-_ Sample_Editing.mp4
5 _-_ Drum_Loop.mp4
6 _-_ Drum_Buss.mp4
7 _-_ Main_Synth.mp4
8 _-_ FX _ & _ Automation.mp4
9 _-_ Arrangement.mp4
Project_Assets
FaderPro_ANOTR_LogicProX_Project
FaderPro_ANOTR_MIDI
FaderPro_ANOTR_STEMS
Artist_Access_feat._ANOTR.mp4