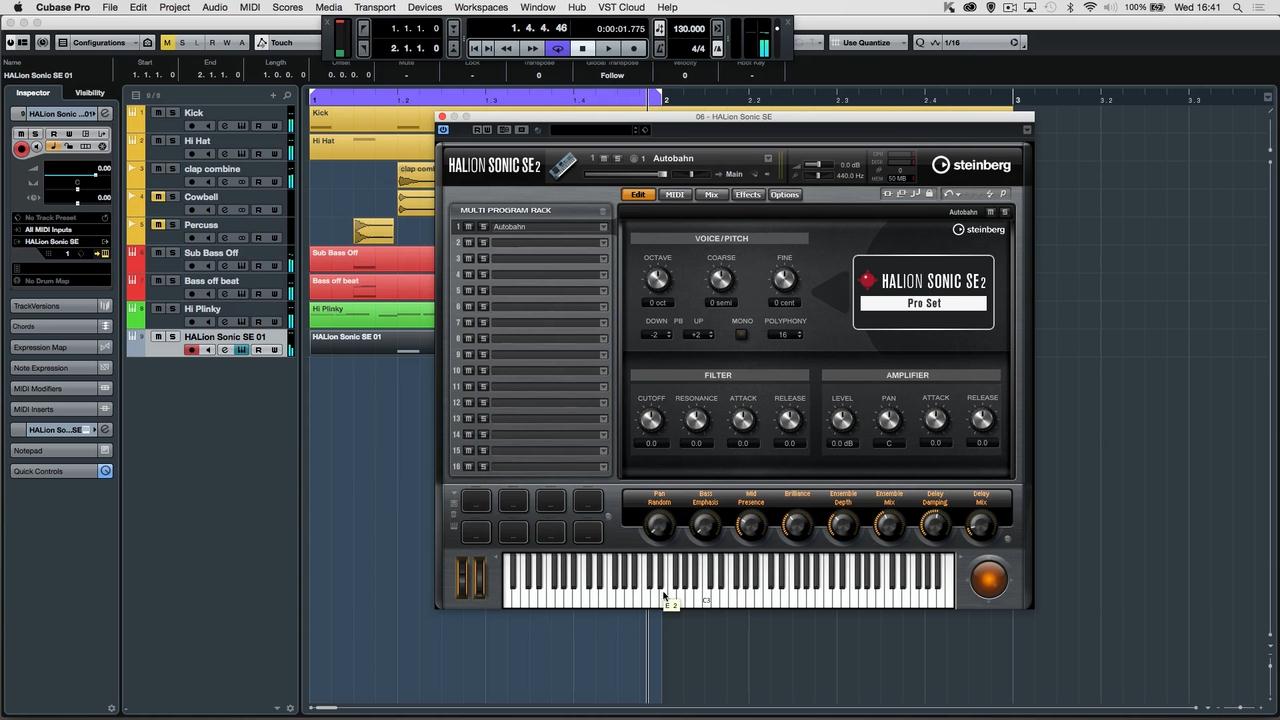 Year of release : 2016
Manufacturer : Born To Produce
Manufacturer website : www.borntoproduce.com/collections/cubase-complete/products/techno
Posted by : Jay Hales
Duration : 04:52:26
Type of handing out material : Video Tutorial
Language : English

Description : Create a techno track and learn Cubase at the same time. Go ahead, from start to finish, create a techno track yourself, step by step, following the production from professional producer Jay Hales (Born to Produce). And during this, find out everything you need to know about Cubase.
---
Make a Techno track and learn Cubase at the same time.
You can follow your step by step to find out how to do it. There is NO better way to learn Cubase. You have been using the software for months. We get you a lot of effort. Plugins whatsoever, just Cubase stock VSTs and FX.
Learn how to make a complete Techno track from start to finish.
Cubase plugins using only – yes it can be done!
From nothing, right through to the final mixdown, we show you …
Cuba (& externally)
Different ways to import the mix
How to combine
How to create your own sweater
How to build your tracker
High standard using automation, EQ, filters, etc.
Master your track at home
Butt but not essential
Content
Lessons 1 – 2: History, Intro & Setting Up
Lesson 3 – 6: Kick, Hats, Clap & Percussion
Lesson 7 – 8: Bass & Sub Bass
Lesson 9: Driving the High End
Lesson 10: Driving the Mid Range
Lesson 11: Filling Out The Drums
Lesson 12: Creating Your Own Sound
Lesson 13 – 14: Arrangement (How To Structure)
Lesson 15 – 19: Adding FX
Lesson 20: Mixing in 3D
Lesson 21: Adding Variation
Lesson 22 – 23: Mixdown
Lesson 24: Mastering
Sample files : none
Video Format : MP4
Video : AVC, 1280×720, 16: 9, 29.970 frames / sec, 1941 Kbps
Audio : AAC, 44.1 kHz, 132 kbps, 2 channels