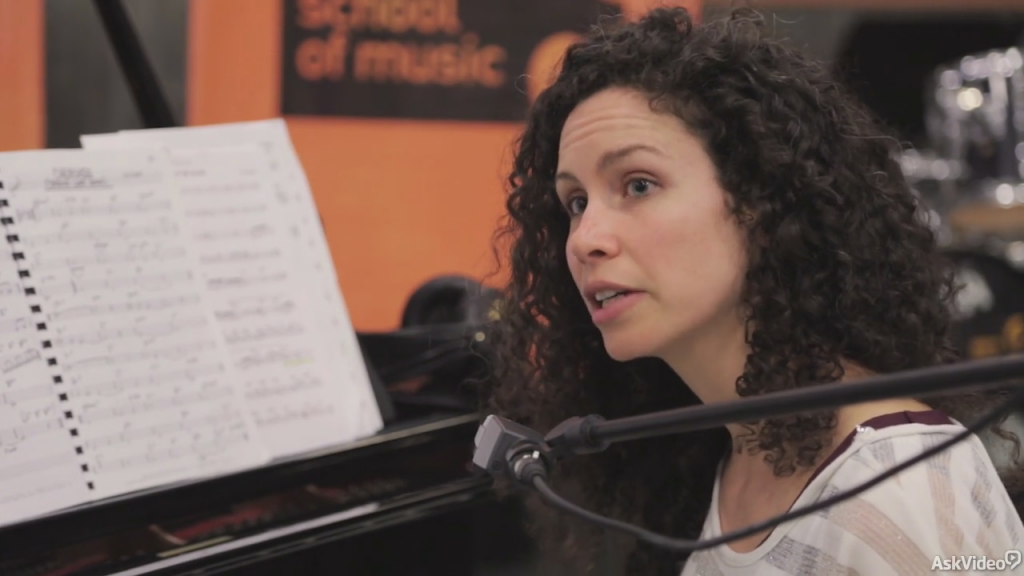 Year of release : 2014
Manufacturer : Ask Video
Manufacturer site : www.askvideo.com/course/singing-with-tammy-scheffer
By Eyal Amir
Duration : 01:13:00
Type of handing out material : Video Tutorial
Language : English

Description : The best way to learn professional, advanced vocal techniques is to study them with an excellent vocalist. Don't sit back and learn the art of singing with vocalist and musician Tammy Scheffer. Great singers are a wonderful combination of natural abilities and a lot of hard work. Many singers often forget about hard work and completely rely on their talent. In this course of the amazing Israeli jazz / pop singer Tammy Scheffer, you will learn how professional singers create the sound, the form of the note and build effective harmonization in the process of developing their unique vocal styles.
It is a singer. So, sit back in this 31-tutorial course by vocalist and recording artist Tammy Scheffer.
A lot of hard work. Up-and-coming singers often forget about their work. In this course, it's not a problem.
Basic warming-up warmups. You may be wondering why these tools are so important. Well, you can enhance your singing career! From there you learn Tammy's extensive vocal drills. You can get a lot of hair, a lot of hair, no hair, no hair, no skin, no hair, no skin, no tint,
Next up are a series of tutorials that focus on the voice as an instrument. Here you learn all about jamming with chords and creating harmony. This leads right into a wonderful section on vocal rhythms and improvisation.
It means that you can create and complete a loop.
Content:
01 Introduction (01:47)
02 A Singer's Posture (02:53)
03 Breathing Correctly (04:30)
04 Warmups with Vowels: "Ma" (03:44)
05 Warmups with Vowels: "Mi" (03:40)
06 Warmups with Vowels: "Ma", "Mi" (02:46)
07 Warmups with Vowels: "Ma", "Mi", "Mo" (01:49)
08 Practicing Larger Intervals (03:50)
09 Tone vs.
Pitch (02:16)
10 How to Sing in Tune (02:13)
11 Intro to Wordless Vocals (01:27)
12 Jamming Around Chords (01:20)
13 Understanding Harmonic Context (02:32)
14 Singing Chords (01:22)
15 Singing Chord Inversions (01:23)
16 The 1-2-3-5 of the Chords (02:51)
17 Comfortable with Chords (01:10)
18 Dealing with Chromatic Notes (01:23)
19 Putting it All Together (00:58)
20 Why Singers Need to Learn Harmony (01:26)
21 Analayzing Tammy's "Hakol Ihye Beseder" (03:17)
22 Tammy Performs "Hakol Ihye Beseder" (01:53)
23 Incorporating Complex Rhythms (02:52)
24 Improvising with Your Voice (02:46)
25 Basic Dynamic Mic Placement (01:57)
26 Mic Distance Techniques (01:08)
27 Advanced Mic Techniques (00:33)
28 Basic Vocal Looping (04:26)
29 Creative Vocal Looping (02:09)
30 Conclusion (00:44)
31 Tammy Sings: Morning Bound (05:36)
Sample files : none
Video Format : MP4
Video : AVC, 1280×720, 16: 9, 30.000 fps, ~ 1 134 Kbps
Audio : AAC, 44.1 KHz, 96.0 Kbps, 2 channels