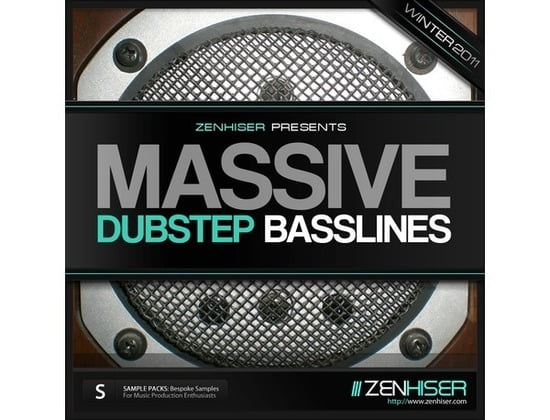 Massive Dubstep Basslines are huge, absolutely huge and at 200+ brand spanking new, floor rumbling, synth wobbling bassline loops you would think that this is well worth the money, well to push your production skills a little further and break free of wav file restrictions we've included 51 incredible NI Massive presets and patches to deliver a whole new away of dubstep and electro house basslines that will sound and smell fresher than your girlfriends knickers! This sample pack and NI Massive presets sheds a whole new sound library for your dubstep productions both instantly and supplying endless possibilities to dubstep creativeness.

Inspired by the latest Dubstep & Electro House sound these presets and wav loops touch the effective and push new boundaries in basslines. Every bassline has been looped perfectly, mastered to absolute maximising perfection and delivered with bpm and key information attached to the filename. Each massive dubstep patch has been pushed to NI' Massive's capabilities and fine tuned to ensure the fattest, most sonically filling basslines you could ever create.

This sample pack collection contains 200 dubstep bassline wav files, 51 NI Massive presets in both .ksd and .nmsv format for compatibility. And with all our sample packs we say " Hey don't take our word for it, let the preview do all the talking for us! "

Please Note: The sample pack preview contains drum loops and fx, the sample pack contains dubstep basslines and ni massive presets only.

All audio files within this sample pack are 44.1 khz 24 bit wav files (336 mb).
As with all the latest Zenhiser sample packs audio samples are bpm tagged and key information added to the filename (where applicable) for ease of use and speedy compatibility.