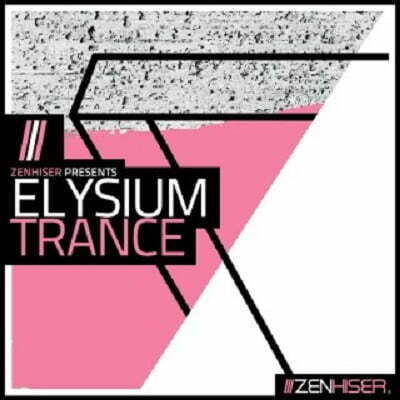 Publisher: Zenhiser
Website: Zenhiser
Format: MIDI, WAV
Quality: 24 bit 48 kHz stereo
---
Description: ELISIUM – TRANS
Realize your true production potential with Zenhiser Elysium
Breaking through the melodic barrier, Elysium takes Trans to a whole new level. Forget about standard wires, arpeggios and drops of medeoca, this set of samples will make your hair stand on end and a tingling sweep all over your body. The most epic sounds of trance, loops, stems and midi were included in the memory of a constantly evolving genre that will last a lifetime.
Content :
'Elysium' was designed to compliment the current sounds from Armada, Anjuna & Enhanced, focusing it's elements on stadium sized drops, pounding baselines and exhilarating leads. Attention to detail has been relentless with quintessential samples added including huge hall fx kicks, sweeping white noise fx, mesmerizing atmospheres, synth heavy bass sounds and must have synth one shots. Complimenting these Trance producer essentials is a wealth of production tools including 5 songs with individual stems, 25 full mix loops with their individual parts and enough midi to keep you occupied throughout the year. Tempo ranges from 128bpm – 134bpm suiting producers of Trance, Progressive Trance & Progressive House, whilst boasting over 3.8GB of usability. Fans of Armin van Buuren, Arty, Above & Beyond, ilan Bluestone, Jason Ross, Andrew Bayer, Eximinds & Ruben de Ronde will feel perfectly at home with the style of sounds constructed for the pack.
Trust us when we say this Trance sound pack is a priority, download today and realise your true producer potential.
Song Starters – 05 (includes full mix previews, drums, basslines, pianos, synths, strings, fx, Vox and midi) – 53
Drum Hits – 01 Kicks – 34
Drum Hits – 02 Hi Hats – 24
Drum Hits – 03 Claps & Snares – 39
FX – Hall Kicks – 10
FX – White Noise – 22
Loops – Basslines – 25
Loops – Drum Beats – 76
Loops – Full Mix – 25
Loops – Instruments – 12
Loops – Midi – 25
Loops – Synths – 50
One Shots – Atmospheres – 14
One Shots – Bass – 32
One Shots – Synth – 17
Total Samples – 408
Total Midi – 30
Total Presets – 0
Tempo – 128bpm – 134bpm
---