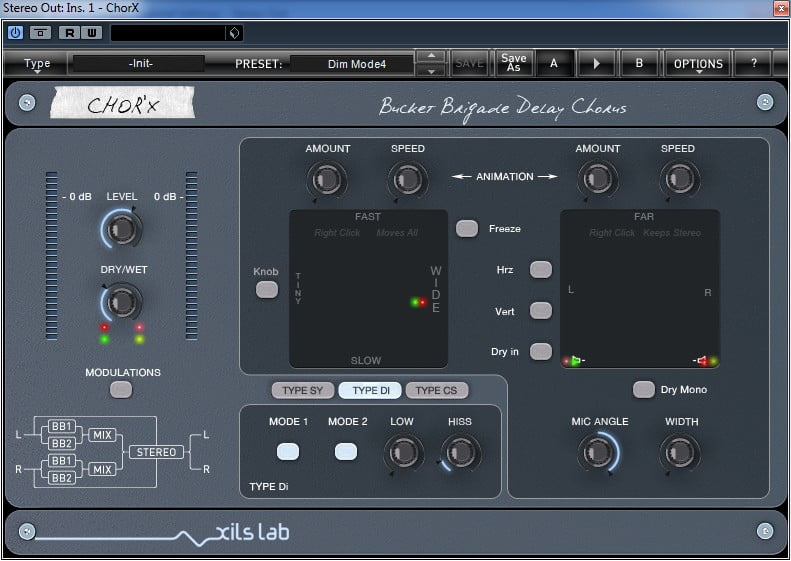 ChorX – combines 3 types of vintage chorus effects based on the Bucket-Brigade Delay (BBD) emulation and the True Stereo Dynamic Spatializer. With this duo, you can easily add space, depth and other dimensions to your instruments, getting complex and intriguing mixes.

Oxium – is a synthesizer focused on high performance, with pure classical analog sound, modern tones, and amazing modulation capabilities in real time. Thanks to a simple and intuitive user interface, XILS-lab Oxium is pretty fast and easy to use.

PolyKB – Virtual synthesizer, plug-in format VST.  Polykobol, a rare polyphonic synthesizer, Produced in the 80's by the French company RSF.

XILS3.LE – Analog Synthesizer you might ever need

LeMasqueDelay – is a revolutionary Time Line driven Delay Effect which can be used to perform unique and totally new Delay based effects in a fast and intuitive way.

lab.LX122 – One finely emulated rotating speakers, treble output in a rotating Horn, bass output in a rotating drum.