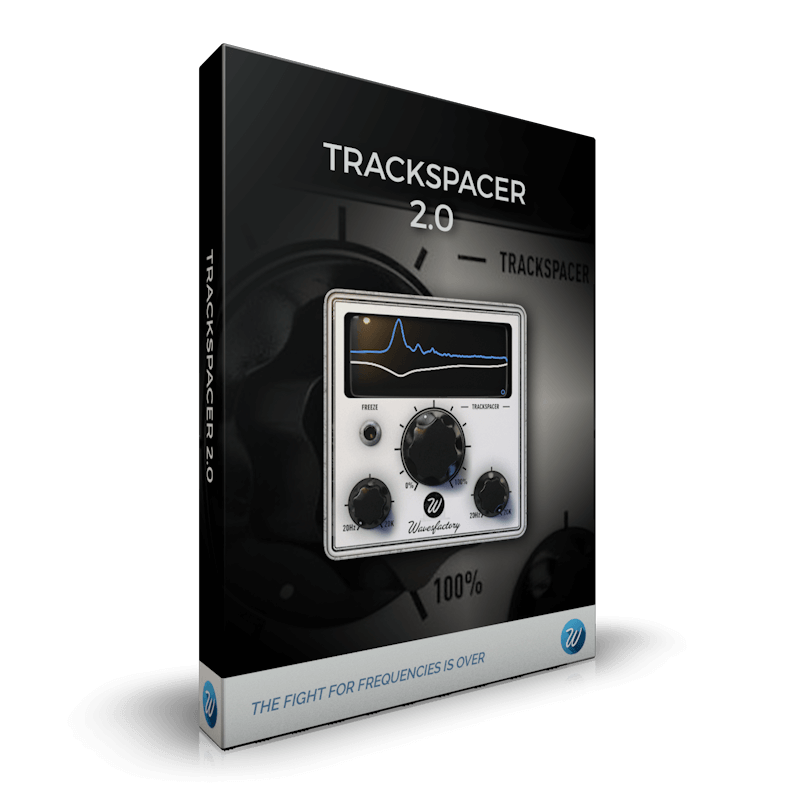 Wavesfactory – Trackspacer v2.0.4 OS X [HEXWARS][dada]
52 MB
————————————————————————————-
SUPPLiER : HEXWARS
CRACKER : HEXWARS
PACKAGER : HEXWARS
DATE : 10.11.2014
NUMBER : HW-025
TYPE : CRACKED
PLATFORM : OSX AU/VST/VST3/RTAS/AAX
PROTECTiON : SERiAL+MCFACT
————————————————————————————-
"The fight for frequencies is over"
TrackSpacer is a 32-band EQ that analyses a track via an external sidechain and then applies the opposing frequency curve to the track you place the plug-in on in real time.
Since its release, we have fine-tuned this mixing weapon for even better results and workflow based on user feedback.
As implied by name, TrackSpacer cleverly creates space or room in a mix for any instrument, voice, or other audio source by performing automatic, multi-band equalisation on a per track basis. But how, exactly, does it do that, then? Quite simply, it analyses the audio frequency content in a track/bus via Sidechain, and applies an intelligent 32-band EQ to subtract those frequencies from the channel/bus where TrackSpacer is inserted — giving room or space to a specific track by reducing its frequencies on another track in realtime, in other words!
It is not a multiband compressor, it is not a dynamic EQ, it's a completely new approach.
————————————————————————————-
GREETZ!
ALL PRESENT, PAST & FUTURE TEAMS AND iNDs
WHO MADE AUDiO WAREZ HiSTORY
————————————————————————————-
SUPPORT GOOD DEVS WHO DON'T TORTURE USERS
WiTH SHiTTY PROTECTiONS AND BUY WHAT YOU USE AND LiKE!
NFO v.1.1 – 09.2014
– C0ME T0 THE DARK SiDE –
– HEXWARS –
————————————————————————————-
future-dada
————————————————————————————-
1337x.to – demonoid.ph – fenopy.se – flashtorrents.org
————————————————————————————-
MMXIV (11).
————————————————————————————-