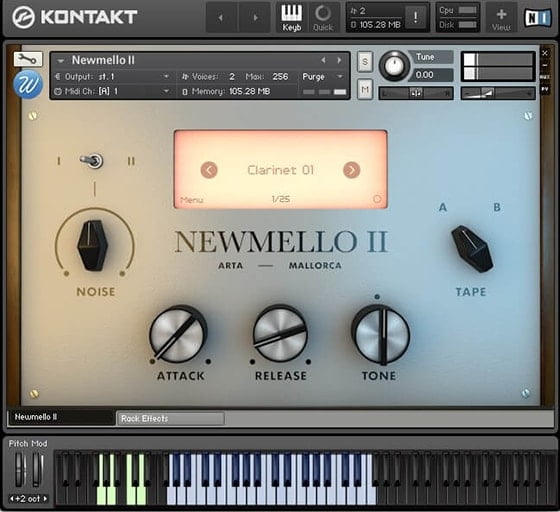 With 25 instruments recorded into tape, Newmello II is the second volume in the Newmello Collection that recreates one of the most beautiful classics: the Mellotron M400, used by The Beatles, King Crimson, The Rolling Stones and many others.
Newmello II offers the same sound and behaviour as the original unit with new approaches in sound design and scripting in Kontakt.
NEW BUT GOLD
Newmello II brings you back to the sound that shaped an era, the Mellotron M400. This video screencast shows the 25 instruments included. It's the second volume on the Newmello Collection.
MAIN VIEW
Noise control with two modes, blend two different tapes, attack and release knobs and a tilt EQ. 25 patches selectable from the screen display or go through the patches with your keyboard.
SETTINGS
Originally, Mellotron samples only played for 8 seconds. Newmello II can behave like that or you can go beyond and loop them. Round robin and dynamics simulation, sample start offset and a purge knob. Total control over the instrument.