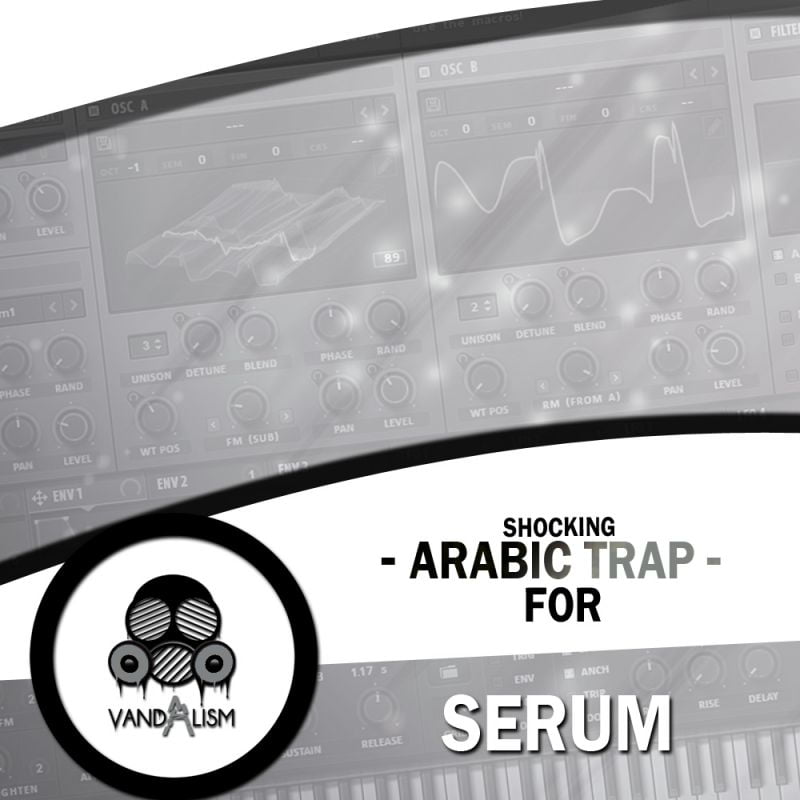 Publisher : Vandalism Sounds
Website : vandalism-sounds.com/shocking-arabic-trap-for-serum.html
Format : SYNTH PRESET
Quality : 24 bit 44.1 kHz stereo
'Shocking Arabic Trap For Serum' can not be written in just a few sentences. It is truly a game-changing soundset. It brings you perfect fusion of middle-east and arabic culture with modern sound design techniques. It is a very first and innovative soundbank that came out. It does not contain anything that can be found in other sets. It provides you vibrato and vocal leads, percussive sounds and synthetic instruments that for sure will take your production to a new level. With this sounds you will travel to the distant cultures and music!
These were written by artists such as DJ Snake or Dillon Francis. It is the very first soundset that brings you sounds of middle-east and north africa!
46 Lead Sounds
13 Bass Sounds
4 Synth Sounds
2 Pluck Sounds
4 Macro Controls Assigned
ModWheel Assigned
100% Royalty-Free

.yuzo_related_post img{width:149.5px !important; height:104px !important;}
.yuzo_related_post .relatedthumb{line-height:16px;background: !important;color:!important;}
.yuzo_related_post .relatedthumb:hover{background:#fcfcf4 !important; -webkit-transition: background 0.2s linear; -moz-transition: background 0.2s linear; -o-transition: background 0.2s linear; transition: background 0.2s linear;;color:!important;}
.yuzo_related_post .relatedthumb a{color:#303030!important;}
.yuzo_related_post .relatedthumb a:hover{ color:#8023dd}!important;}
.yuzo_related_post .relatedthumb:hover a{ color:#8023dd!important;}
.yuzo_related_post .relatedthumb:hover .yuzo__text–title{ color:#8023dd!important;}
.yuzo_related_post .yuzo_text, .yuzo_related_post .yuzo_views_post {color:!important;}
.yuzo_related_post .relatedthumb:hover .yuzo_text, .yuzo_related_post:hover .yuzo_views_post {color:!important;}
.yuzo_related_post .relatedthumb{ margin: 0px 0px 0px 0px; padding: 5px 5px 5px 5px; }
.yuzo_related_post .relatedthumb{
display:block!important;
-webkit-transition:-webkit-transform 0.3s ease-out!important;
-moz-transition:-moz-transform 0.3s ease-out!important;
-o-transition:-o-transform 0.3s ease-out!important;
-ms-transition:-ms-transform 0.3s ease-out!important;
transition:transform 0.3s ease-out!important;
}
.yuzo_related_post .relatedthumb:hover{
-moz-transform: scale(1.1);
-webkit-transform: scale(1.1);
-o-transform: scale(1.1);
-ms-transform: scale(1.1);
transform: scale(1.1)
}
.yuzo_related_post{
overflow:inherit!important;
}
jQuery(document).ready(function( $ ){
jQuery('.yuzo_related_post .yuzo_wraps').equalizer({ columns : '> div' });
});




[ad_2]