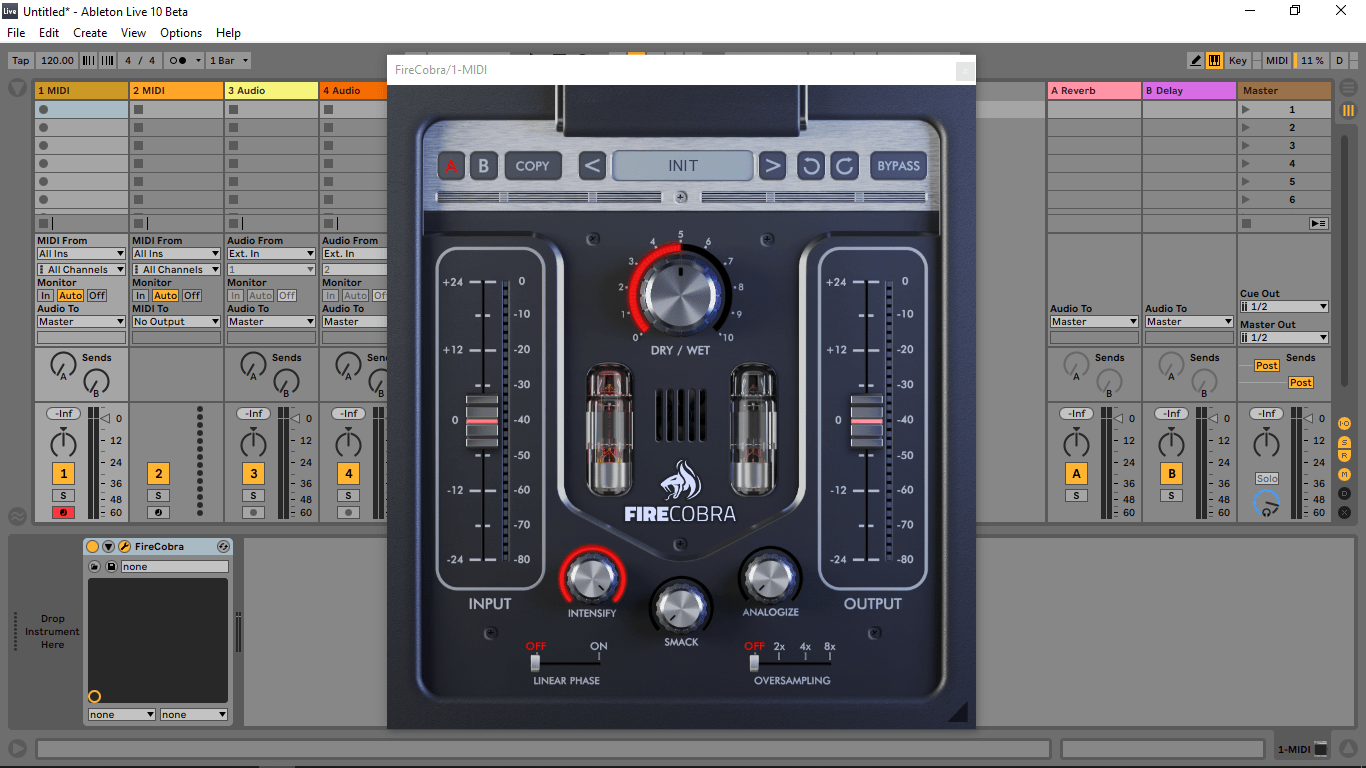 Developer : United Plugins & Soundevice Digital
Developer's site : unitedplugins
Format : VST, VST3, AAX
Bit : 64bit
Tabletka : Ne required
System Requirements : Windows 7 +
United Plugins – Soundevice Digital Royal Compressor 1.0
Version : 1.0
Description : This has been done many times before, but this one pierces right through. Fantastic emulation and inspiration – a classic British Beatles device that has been used on hundreds of records since the sixties, Royal Compressor delivers true vintage analogue sound and feel. Pleasant saturation and sensitive compression is what every track really needs.
Vari-mu compressor – Vari-mu circuit simulation provides warmth and pleasant compression for any type of audio material. This is even more than just suitable for vocals, bass, drums on both the insert and the group.
Just a few pens – In those days when each mix was made literally by hand, you had to have as few controllers as possible. Royal Compressor honors this philosophy. These few knobs have a huge impact on your sound and provide a vintage sound that works instantly.
Three types of patterns – The A / B / C Model knob gives you the ability to switch between three patterns of patterns with different fixed attack values.
Auto Gain – No more worries about volume. The AGC maintains the output signal at the same level, regardless of how much input gain you add to get serious saturation. A color change will not change the output volume.
Saturator – Unlike the original vintage devices, Royal Compressor also has an adjustable degree of saturation. The random saturation algorithm creates the effect, as if analog equipment was connected to your track.
United Plugins – JMG Sound Hyperspace 1.0
Version : 1.0
Description : HyperSpace is an algorithmic reverb that allows the user to create algorithms consisting of various processors. The modes "Vintage", "Classic", "Retro", "Modern", "Sci-Fi" and "Space" allow you to combine various algorithms with endless possibilities. HyperSpace enriches your tracks with many colors.
Custom Algorithms – Hyperspace allows you to easily create your own algorithms in a quick and intuitive way. From vintage and classic equipment to super-realistic spaces or the world of ethereal textures. All you have to do is just use the pads to get a great-sounding reverb that's unique to you.
Perfectly seated – Too often, reverb can wash away your sounds and push them back into the mix, losing focus and clarity. Hyperspace gives you 4 extremely useful mixing tools that manipulate your reverb to blend in perfectly with your mix. Including spectral separation, ducking, transient recovery, and more, these unique processors give you complete control over the shape of your reverb.
Intelligent Randomization – Dice Symbols are smart randomizers that use useful settings to give you a great-sounding reverb with just one click of the mouse. With 3 levels of randomness, you can use them to subtly change the character of an existing sound or to release chaos to surprise and inspire you.
Intuitive interface – Hyperspace gives you amazing reverb control with an easy-to-use interface. The ultra-clean background disappears, allowing your eyes to focus on meaningful controls with color-coded zones to help you quickly learn the plugin. The GUI also has resizable and HDPI compatibility, making it perfect for any screen.
Smart Control – Parameters in Hyperspace offer ranges of extreme values ​​to provide maximum flexibility in setting useful values ​​in the center of the controls, allowing you to quickly find them. Separate Wet & Dry controls give you maximum control over the reverb balance, with the link option. Time-based parameters can be synchronized with the host tempo to get pre-delay and dickey to the beat.
United Plugins – FireSonic FireCobra 1.0
Version : 1.0
Description : FireCobra combines the accuracy of the digital world with the lively coincidence of an analog. Behind its simple user interface there is more technology than you expect. FireCobra intelligently analyzes the audio signal and makes it sound louder, more powerful and better overall. This makes mixes better without spending much time tuning. Just put it on each track that you want to improve and indicate how much. Fast and easy and sounds incredible.