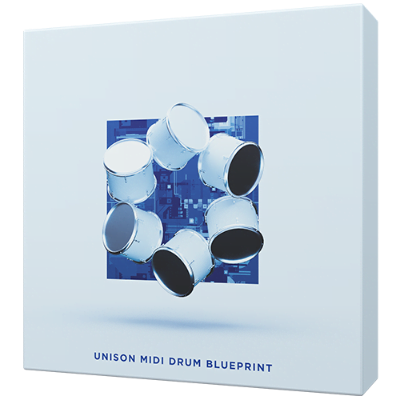 Publisher: Unison
Website: unison.audio
Format: MIDI, WAV, TUTORIAL
Quality: 16/24/32 bit 44.1 / 48 kHz mono / stereo
---
Description:
What's the secret to getting people to play your music on repeat?
Most manufacturers think that it is:
Have a lot of expensive studio equipment
Special techniques for processing, mixing and mastering
Doing years of trial and error until you understand
But the real secret to creating immersive tracks that keep people listening over and over again is …
You need to have the perfect drum kit for your genre.
That's why if you listen to Billboard hits like this:
"Blinding Lights" by The Weeknd
'Mood' from 24kGoldn ft. iann dior
Or "Smells Like Teen Spirit" by Nirvana
The drum pattern "hooks" and makes you listen on repeat. This means that if your drum patterns aren't memorable and don't make you connect … your chances of creating a hit that gets millions of plays is slim.
Introducing:
Unison MIDI Drum Blueprint
The world's first and only instrument to instantly create perfect drum patterns across 20 genres of music.
With Unison MIDI Drum Blueprint, you can:
Create immersive tracks that make people repeat your music
Get your music to resonate with people on a deep, primal level, and constantly release radio-worthy songs
Take control of your workflow and instantly create professional-grade drum grooves
With it, you quickly select from over 5300 drum patterns at your fingertips …
Drag and drop them into your projects to easily create professional drum patterns and increase your chances of creating a hit song.
Content
5,300+ Genre-Specific MIDI Drum Patterns
1,000 Total Unique MIDI Drum Kits
+ Unison Essential Drum Collection
+ Advanced Implementation Training
+ Unison MIDI Chord & Melody Essentials
---