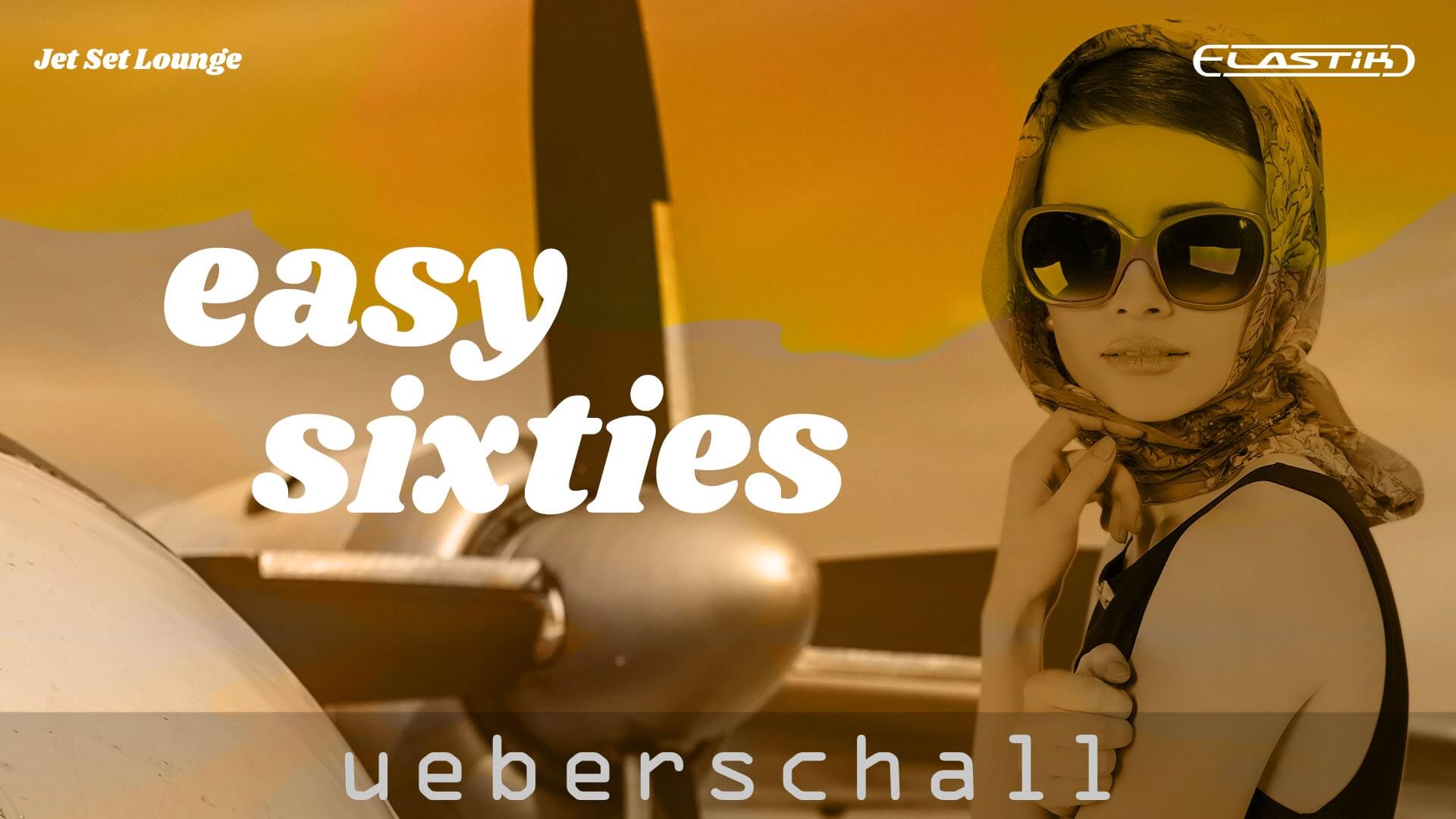 Publisher : Ueberschall
Website : Ueberschall
Format : ELASTIK
Quality : 24 bit 48 kHz stereo
---
---
Description : Lounging with a jet set
If you need to convey the style and mood of the 60s, Easy Sixties offers an authentic fragrance of the laid-back, light sound of that era.
This library is built on the basis of 11 complex design kits and contains about 1400 cycles and samples with a total volume of more than 3 GB of sample data.
---
---
Additional Information:
Easy sixties
If you need to capture the style and mood of the 60s, Easy Sixties offers an authentic flavor of the laid back, easy listening sound from that era. Using recording techniques that deliver the tape-based sonics of the time – including that wonderful wow and flutter – Easy Sixties brings to a happy, smiling, slice of 1960s easy listening lounge music. The gentle tempos and combinations of instruments used will place your listeners very firmly in a time when air travel was still a novelty and the 'jet set' really were the height of glamor.
Classic Vibe Of 60s Lounge
This Elastik-based library is built around 11 comprehensive construction kits and contains nearly 1400 loops and samples totaling over 3 GB of sample data. Each kit is comprised of 5 or 6 music sections making it supremely easy to build a full musical arrangement. Instruments include guitars, synth and acoustic basses, synths, flute, vibraphone, glockenspiel, organs, strings and acoustic and electric pianos. In addition, both electronic and acoustic drum sounds are present and include snares, kicks, sub-kicks, cymbals and various electronic percussion. Individual drum samples are also provided. Original tempos range from 60 to 96 BPM but Elastik's high-quality tempo-matching tools provide for plenty of flexibility if faster or slower tempos are required. Additionally, Retune allows scale and key syncing of any loop in the library.
Easy, Laid-back, Musical Moods
Lounge music was never so wonderfully kitsch as in the 1960s. So, whether you want to create a retro song project (just add vocals) or need to set a 60s cool lounge tone for a music-to-picture cue, Easy Sixties delivers just the inspiration required.