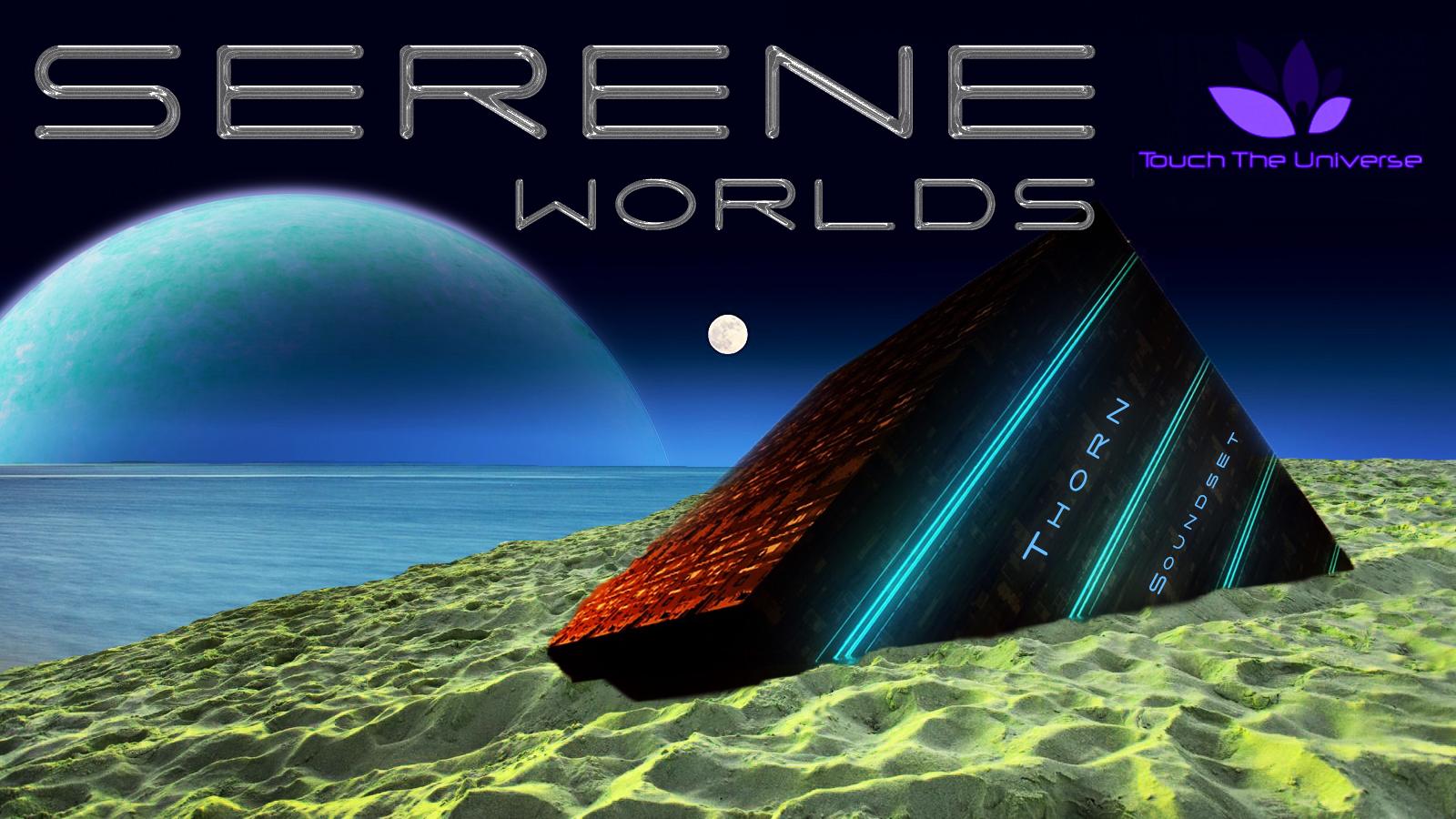 Publisher : Touch The Universe
Website : Touch The Universe
Format : SYNTH PRESET Dmitry Sches THORN
Description : The Serene Worlds Soundset contains 150 high-quality presets for the perfect Thorn synthesizer and is suitable for all modern electronic and ambient music genres. This soundtrack was created with love since the release of Thorn and again and again was tested on monitors (speakers and headphones) for an optimal balance in sound. It includes over 180 MB of noise samples and attacks built into presets, in addition to more than 100 user presets Arp, Glitch, MSEG, effects and Harmonic Oscillator Modules.
Serene worlds contains a lot of extremely beautiful pads, atmospheres and soundscapes, which are truly unique due to the additive / tabular-wave property of Thorn synthesis combined with original harmonic oscillators. In addition, in many patches, the noise layer is fully utilized. Almost 80 original sound sources were created to use this oscillator only, granular methods and multi-layered sounds of records from the real world are used to add atmosphere to the patches, including bamboo sticks, gongs, synthesized choral samples, flutes, windmills, etc. Some of the noise generators can have up to 5 layers mixed into one source.
In addition, Serene Worlds also includes synchronized bass sequences ideally suited to the kinematic and modern electronic atmosphere. The main advantage of sequencing is the ability to transpose layered templates at a time and use creative legato to add interesting variations. Also, absolutely magnificent plaques and keyboards were included, which really come to life at the settings of velosity and modulation. There are many excellent modulation possibilities in the synthesizer, including an effects oscillator, a harmonic oscillator, filters and a glitch pattern. All of them were used as sources of modulation. Thus, the plaques or pads can turn into something completely wild and have a completely different unexpected sound.
Last but not least, sharp modern leads are also included in addition to the amazing analog-sounding synthetic drums, in addition to hybrid synthesized and organic instruments and synthesized choruses.
Leads – 18
Pads – 43
Basses – 10
Keys – 12
Plucks – 21
Arps – 11
Bass Sequences – 17
Drums / FX – 14
Instruments / Synth Choir – 4
Copy the folder with Serene Worlds Soundset presets in C: Users USERNAME Documents Dmitry Sches Thorn Plug-In Presets
The contents of the Thorn Module Presets folder at the root of the presets folder (C: Users USERNAME Documents Dmitry Sches Thorn

.yuzo_related_post img{width:149.5px !important; height:104px !important;}
.yuzo_related_post .relatedthumb{line-height:16px;background: !important;color:!important;}
.yuzo_related_post .relatedthumb:hover{background:#fcfcf4 !important; -webkit-transition: background 0.2s linear; -moz-transition: background 0.2s linear; -o-transition: background 0.2s linear; transition: background 0.2s linear;;color:!important;}
.yuzo_related_post .relatedthumb a{color:#303030!important;}
.yuzo_related_post .relatedthumb a:hover{ color:#8023dd}!important;}
.yuzo_related_post .relatedthumb:hover a{ color:#8023dd!important;}
.yuzo_related_post .relatedthumb:hover .yuzo__text–title{ color:#8023dd!important;}
.yuzo_related_post .yuzo_text, .yuzo_related_post .yuzo_views_post {color:!important;}
.yuzo_related_post .relatedthumb:hover .yuzo_text, .yuzo_related_post:hover .yuzo_views_post {color:!important;}
.yuzo_related_post .relatedthumb{ margin: 0px 0px 0px 0px; padding: 5px 5px 5px 5px; }
.yuzo_related_post .relatedthumb{
display:block!important;
-webkit-transition:-webkit-transform 0.3s ease-out!important;
-moz-transition:-moz-transform 0.3s ease-out!important;
-o-transition:-o-transform 0.3s ease-out!important;
-ms-transition:-ms-transform 0.3s ease-out!important;
transition:transform 0.3s ease-out!important;
}
.yuzo_related_post .relatedthumb:hover{
-moz-transform: scale(1.1);
-webkit-transform: scale(1.1);
-o-transform: scale(1.1);
-ms-transform: scale(1.1);
transform: scale(1.1)
}
.yuzo_related_post{
overflow:inherit!important;
}
jQuery(document).ready(function( $ ){
jQuery('.yuzo_related_post .yuzo_wraps').equalizer({ columns : '> div' });
});




[ad_2]