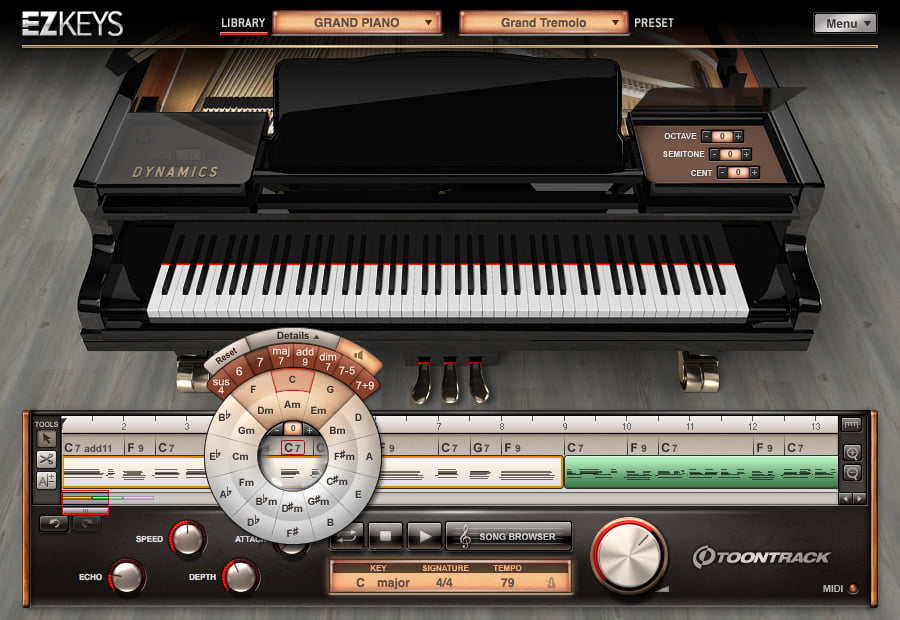 Toontrack EZkeys Grand Piano v1.0.2 – OS X -R2R [packet-dada]
575.8 MB
Keygen.exe by R2R
—————————————————————————————–
Bad Protections,
just annoy the users.
Bad Watermarks,
just leak personal info
when it is stolen.
– WE BELiEVE US –
—————————————————————————————–
EZkeys Grand Piano comes with a Steinway and Sons model D grand piano, sampled to perfection in a world-class recording studio using only the best of the best in vintage and modern recording gear. The model D grand piano is the undisputed industry standard among performers and producers worldwide and has over the past century and half had an overwhelming amount of musical history and heritage created on it. The sounds were mixed to sit perfectly in a production environment without any additional tweaking. There is also a selection of ready-made and user controllable presets available, making your sound options seem almost endless.
—————————————————————————————–
Our greets go to all hard working groups.
And middle finger to the people who make money with our effort.
Support the good developer if you like it.
We would like to support you for free as long as you understand
what you are doing and what it means.
REVERSE 2 REVOLUTiONiZE
—————————————————————————————–
future-dada MMXIV.
—————————————————————————————–