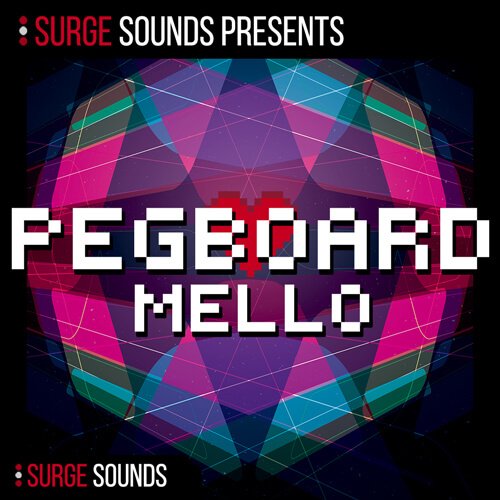 Publisher : Surge Sounds
Website : www.adsrsounds.com/product/massive-presets/pegboard-mello/
Format : SYNTH PRESET
Quality : 24 bit 44.1 kHz stereo
Description : Surge Sounds – Pegboard Mello is a ground breaking sound bank packed with innovative and engaging sounds.
The team behind the Sounds is always pushing to provide thrilling and phenomenal presets to enhance your creativity and be truly valuable to you. Inside this collection is a complete arsenal of 202 expertly designed presets for your next production. 101 extraordinary presets for Xfer Serum and 101 ground breaking presets for NI Massive, all of which were expertly crafted to surpass the current creative boundaries.
Influenced by extraordinary artists like Pegboard Nerds and Marshmello plus many others, every patch was designed to create a powerful genre bender. We painstakingly reversed the engineered chart-topping sounds.
At your finger tips there are 4 macros for Xfer Serum and 8 macros for NI Massive on every preset giving you ultimate creative control. If you are looking for the ultimate futuristic soundset to sparkle your creativity, you are the ultimate pack for you!
101 Xfer Serum Presets
38 Leads
28 Plucks
21 Basses
13 Synths
1 Pads
4 Macros on every preset
101 NI Massive Presets
33 Leads
23 Basses
20 Plucks
16 Synths
8 Keys
1 Pads
8 Macros on every preset

.yuzo_related_post img{width:149.5px !important; height:104px !important;}
.yuzo_related_post .relatedthumb{line-height:16px;background: !important;color:!important;}
.yuzo_related_post .relatedthumb:hover{background:#fcfcf4 !important; -webkit-transition: background 0.2s linear; -moz-transition: background 0.2s linear; -o-transition: background 0.2s linear; transition: background 0.2s linear;;color:!important;}
.yuzo_related_post .relatedthumb a{color:#303030!important;}
.yuzo_related_post .relatedthumb a:hover{ color:#8023dd}!important;}
.yuzo_related_post .relatedthumb:hover a{ color:#8023dd!important;}
.yuzo_related_post .relatedthumb:hover .yuzo__text–title{ color:#8023dd!important;}
.yuzo_related_post .yuzo_text, .yuzo_related_post .yuzo_views_post {color:!important;}
.yuzo_related_post .relatedthumb:hover .yuzo_text, .yuzo_related_post:hover .yuzo_views_post {color:!important;}
.yuzo_related_post .relatedthumb{ margin: 0px 0px 0px 0px; padding: 5px 5px 5px 5px; }
.yuzo_related_post .relatedthumb{
display:block!important;
-webkit-transition:-webkit-transform 0.3s ease-out!important;
-moz-transition:-moz-transform 0.3s ease-out!important;
-o-transition:-o-transform 0.3s ease-out!important;
-ms-transition:-ms-transform 0.3s ease-out!important;
transition:transform 0.3s ease-out!important;
}
.yuzo_related_post .relatedthumb:hover{
-moz-transform: scale(1.1);
-webkit-transform: scale(1.1);
-o-transform: scale(1.1);
-ms-transform: scale(1.1);
transform: scale(1.1)
}
.yuzo_related_post{
overflow:inherit!important;
}
jQuery(document).ready(function( $ ){
jQuery('.yuzo_related_post .yuzo_wraps').equalizer({ columns : '> div' });
});




[ad_2]