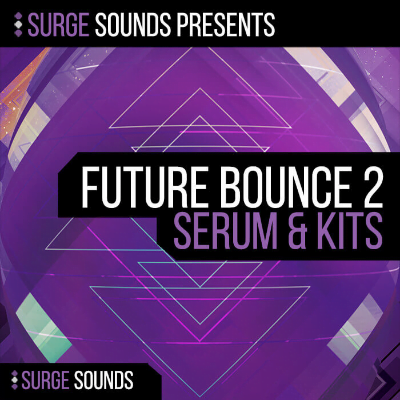 Publisher: Surge Sounds
Website: surgesounds.com
Format: MIDI, WAV, SERUM
Quality: 24 bit 44.1 kHz stereo
---

Description: Discover the limitless creative possibilities for Future Bounce with this innovative sound package!
The Surge Sounds team is always committed to creating innovative and unusual sounds that open up modern boundaries.
Each sound was inspired by top-notch artists such as Brooks, Mesto & Mike Williams and so many awesome Future Bounce tunes.

Content :
128 Xfer Serum Presets
45 leads
39 bass
18 plucks
10 Synths
6 keys
5 brass
3 Sequences
1 drum
1 guitar
4 Macros on every preset
3 Construction Kits
Kit 1 G # 128 BPM
Kit 2 D # 128 BPM
Kit 3 C 128 BPM
625 Total Files
27 Melodic MIDI files
10 leads
7 bass
4 plucks
2 Subs
2 VOXs
1 guitar
1 piano
25 Drum MIDI files
6 claps
5 kicks
3 snares
3 rides
3 percussions
2 Hi Hats
2 Drum Fills
1 snap
---