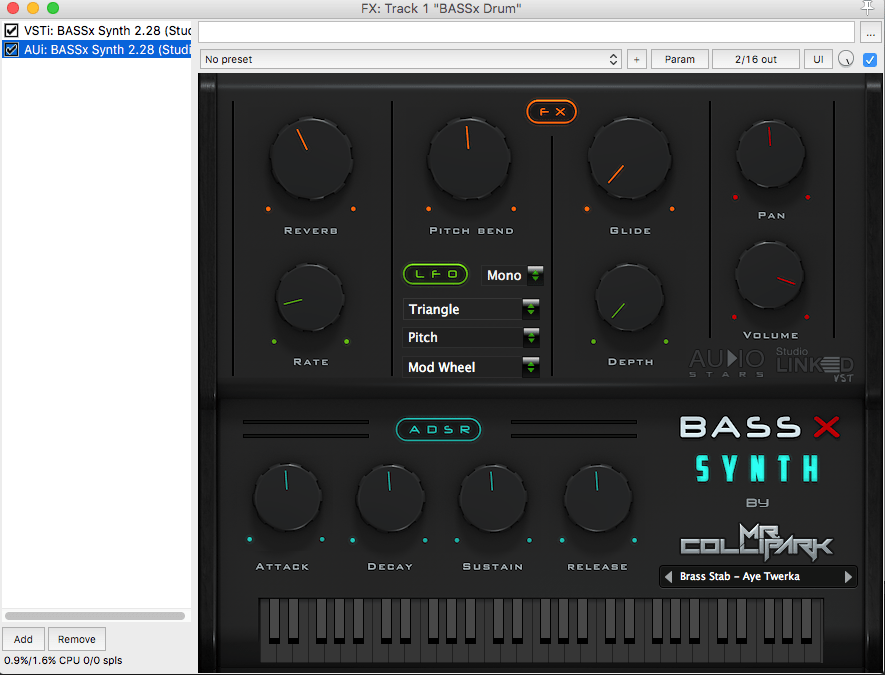 Year of manufacture : 2016
Developer : StudioLinkedVST
Developer's site : Studiolinked
Platform : iNTEL
Format : VSTi, AUi
Language : English
Tablet : The program is treated (Put and work)
System requirements : OSX 10.7 host with support for VST, AU
Description : A set for hip-hop in the composition of two plug-ins – Drum Machine and Synthesizer Plugin. The instruments are packed with tonal synths and drums by Mr.Collipark from the hits of the decade. Covers categories: Tuned Percussion, Synthesized Bass, Leads, Club Kits, Reggaeton Kits, ATL Kits, Miami Bass Kits and much more that will sound your mixes like the tracks of Mr.Collipark.
Sponsored Links
Content:
Drum Machine Contains :
Drum Kit- ATL Kits, Tweeter Kits, Club kits, EDM Trap Kits, Reggaeton Kits, Miami Bass Kits, Signature Mr.Collipark Kits
808
Tuned Percussion
Screwed Vox
Female Vox Chops

Synthesizer plugin contains :
Leads
Plucks
Bass
Synth Fxs
Fx Risers

Drum Machine Interface :
12 Pads
12 Sliders
Reverb
Pan
Tune
Preset Browser