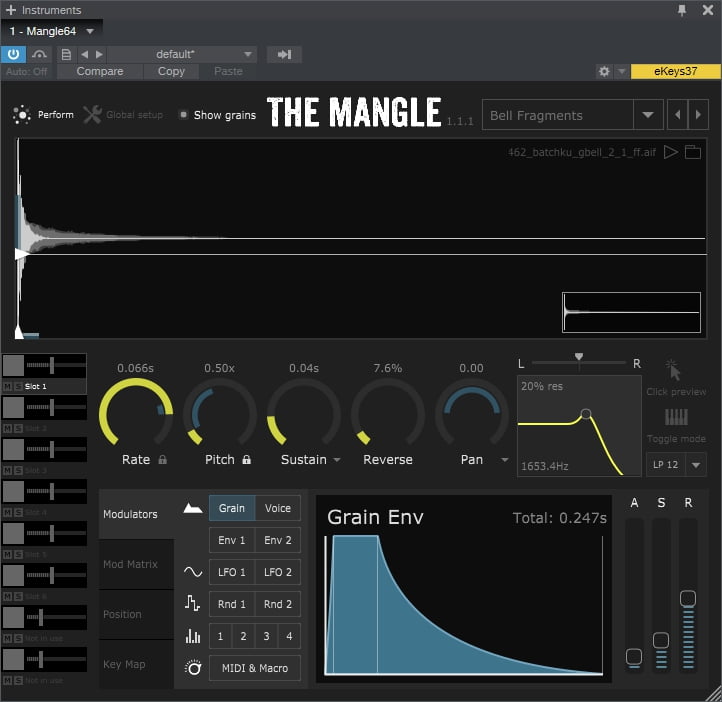 Year / Release Date : 09.2018
Version : 1.1.1
Developer : Sound Guru
Developer Website : Sound Guru
Format : VSTi, AU
Digit capacity : 32bit, 64bit
Tabletka : cured
System requirements : OS X Snow Leopard 10.6+ or Windows 7+ required.
Description : The Mangle grew out of years of experiments with granular synthesis. The goal was to "play" with a stream of granules in a musical and expressive form. This led to some unique features: a large XY-zone with real-time display of pellets. Pitch and tempo lock. This stereo of granules and multi-timbral layering.
Stretch the rich harmonics of acoustic sounds. Turn your recordings into surrounding soundscapes. Or get synthetic sounds that will be fragmented, blown up and recombined with complex patterns and effects.

Sponsored Links