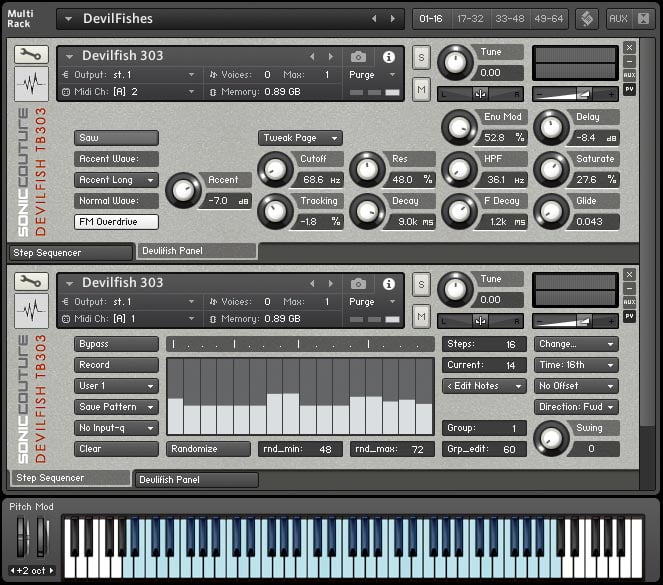 A professional module from SonicCouture's Exlusive Content imitating the capabilities of the Roland TB303 bass synthesizer.
The first bass synthesizers Roland TB303 (Transistor bass) were released by the company in 1982. Initially, the Roland TB303 was intended to simulate a bass accompaniment for guitarists performing alone. Since its sound was not at all like the sound of a bass guitar, and the instrument itself was expensive, it was not in demand, its production lasted only 18 months and was discontinued.
The new life of Roland TB303 began in the mid-1980s in Chicago, when electronic musicians discovered for him his unexpectedly psychedelic sound. Since the late 80's and throughout the 90s TB-303 has been one of the main instruments in Techno and House music.
Developer : soniccouture
Website : www.soniccouture.com
Format : exs24, nki, alp, wav
Quality : 24 bits, 44100 kHz