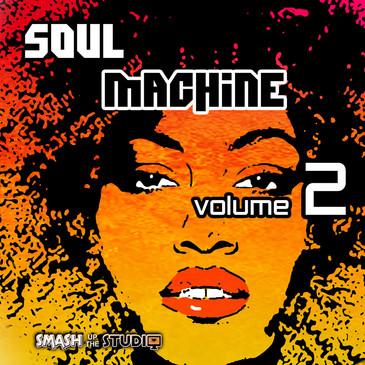 Manufacturer: Smash Up The Studio
Site: Smash Up The Studio
Format: Wav, Aiff, Midi
Quality: 24 bit Frequency 44.1 kHz Stereo channels
---
Description: Soul Machine 2 from Smash Up The Studio – seven kits full of classic 70s and 80s keyboard loops, with high sound quality, plus a bunch of keyboard loops including bass, piano, rhodes, analog synths including Moog and ARP, strings and more. Great chord progressions, authentic synth parts played on classic analog equipment, this collection is dedicated to the Soul and Nu Disco styles of the late 70s and early 80s.
Each of the seven kits consists of separate 24-Bit WAV and Apple Loop loops, including MIDI files.
Content :
129 Wav loops, 129 Apple Loops, 80 Midi files
More classic 70s and 80s keyboard loops in this highly anticipated follow-up, packed with sweet progressions and infectious synth hooks and played on vintage analogue kit, it's a disco and soul producer's dream.
Comprising 7 superb construction kits jam packed with lavish keys loops and synth licks plus lashings of bass, calve, piano, Rhodes, Moog and more, it's a gold mine of disco-derived inspiration.
All kits contain a full mix, plus all constituent loops (4-8 bars in length) broken out to give you the freedom to customize your arrangement ad infinitum.
Offered in both 24-bit Wav and Apple Loops format, the collection also boasts a selection of Midi files for added flexibility.
As with the audio loops, the Midi files were played by virtuoso keysman Steve Burton (Whitney Houston, Janet Jackson) – just fire up the instrument of your choice and let the skills of Steve's playing do the hard work.
The flexibility of Midi allows you to choose your own sound, change the key of the loop, edit the tempo, notation, velocity, length and more. Most importantly, it offers you the opportunity to personalize these great loops and make them unique into your own style.
---