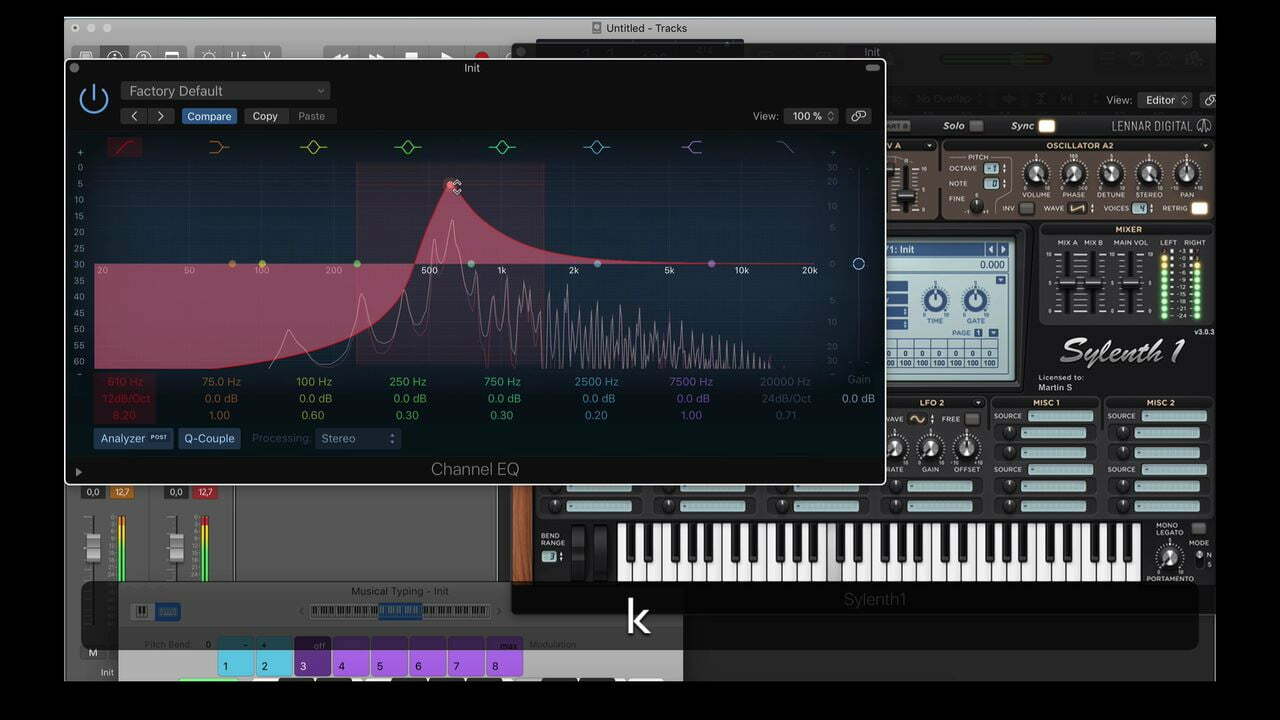 Year of manufacture : 08.2018
Manufacturer : SkillShare
Manufacturer website : skillshare
By Martin Svensson
Duration : 1.47 h.
Type of handing out material : Video Tutorial
Example files : LOOK
Video Format : MP4
Video : 927-2536 Kbps sec, 1280 * 720 (16: 9), 30,000 frames sec, AVC
Audio : 118-126 Kbps, 48 ​​KHz, 2 channels, AAC
Language : English
Description : This is the only course you'll ever need in terms of what I show you from scratch, how it all works, without going into a lot of incomprehensible words, because of which synthesis may seem too difficult for many people.
We will create different sounds from scratch, as well as compare presets with the sounds of large commercial music. I will also show you where you can get high-quality presets that are used by many of the cool guys in the music industry. This course is designed for both beginners and experienced users who want to expand their knowledge in the field of music production and synthesis. We will look at all the methods that the largest music producers currently use and you don't need to look for any additional hardware other than your computer.
Here are just a few things you will learn in this course:
• Learn Sylenth from scratch
• LFO, Modulation, Portamento, ADSR and other typical synthesizer parameters.
• How to create presets and banks.
• Learn to create your own sounds, such as Bass & Synth.
Improve your methods and start creating high-quality professional music in the shortest possible time!
No matter what level of experience you have or what kind of music you create, this course will take you to a completely different level of knowledge.
Content:
one
Half past one
Downloading Sylenth
6:14
Introduction To Sylenth
1:28
Overview Of The Synth
5:33
Playing With Sylenth – Part 1
10:00
Playing With Sylenth – Part 2
quarter to ten
Oscillators – Part 1
Six o'clock
Oscillators – Part 2
6:34
LFOs
6:39
Filters
10:16
Modulation – Part 1
Six o'clock
Modulation – Part 2
7:19
Pitch Bend, Legato, Portamento & Voices
6:10
Presets – Good Or Bad To Use?
7:22
Where To Get High Quality Presets
1:39
Create The Famous Supersaw Sound – Part 1
5:40
Create The Famous Supersaw Sound – Part 2
4:23
Create Easy But Effective Bass & Pluck
4:23