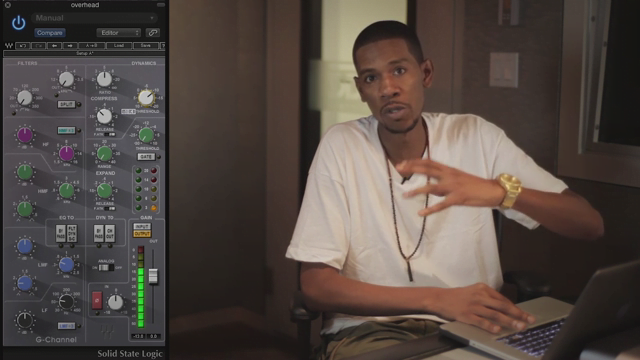 Year of release : 2014
Manufacturer : Skillshare
Manufacturer site : www.skillshare.com/classes/music/Sound-Check-The-EssentialsofDIYAudioMixing/1735478924
By Young Guru
Duration : 00:51:41
Type of handing out material : Video Tutorial
Language : English

Description : Young Guru had the pleasure of working with artists such as Jay-Z, Kanye West, Eminem, Beyonce, and countless other bright performers throughout his career. While continuing to hone his skills, he is very happy to share some of the knowledge and methods he has gained over the years.
This online class Skillshare consists of four blocks, which include exclusive videos and materials, and which are divided into the following lessons:
1. Mix Organization – work with the main components of the mix, which are included in Digital Audio Workstation: tracks and controls, and how to optimally organize all audio information and tools for this task;
2. Level definitions – how to set the levels in accordance with the artist's vision for the song;
3. Adding Effects – how to work with the main effects, such as phasers, enhancers, reverbs and diley, as well as how to create the desired space;
4. Tonal balance – how to recognize when the perfect tonal balance is reached.
See more of our life. In the case of the art of audio engineering. This is precisely why I've decided to go venture into a skillshare.
Jay Z, Kanye West, Beyonce, and countless other brilliant artists throughout my career. While I continue to learn my skills and skills, I'm
This is an online course that's made up of four units:
If you're a mix of
Determining Levels – how to arrange levels in accordance with the artist;
This is a negative effect.
Tonal Balance – how to recognize when perfect tonal balance has been achieved;
Throughout the process of the process. For your class project, however, you can use it.
Content:
1. Organizing a Mix
2. Determining Levels
3. Adding Effects EQ
4. Adding Effects Reverb
5. Adding Effects Compression
6. Tonal Balance
Sample files : none
Video Format : MP4
Video : AVC, 640×360, 16: 9, 23.976 fps, ~ 800 Kbps
Audio : AAC, 44.1 KHz, ~ 94.0 Kbps, 2 channels