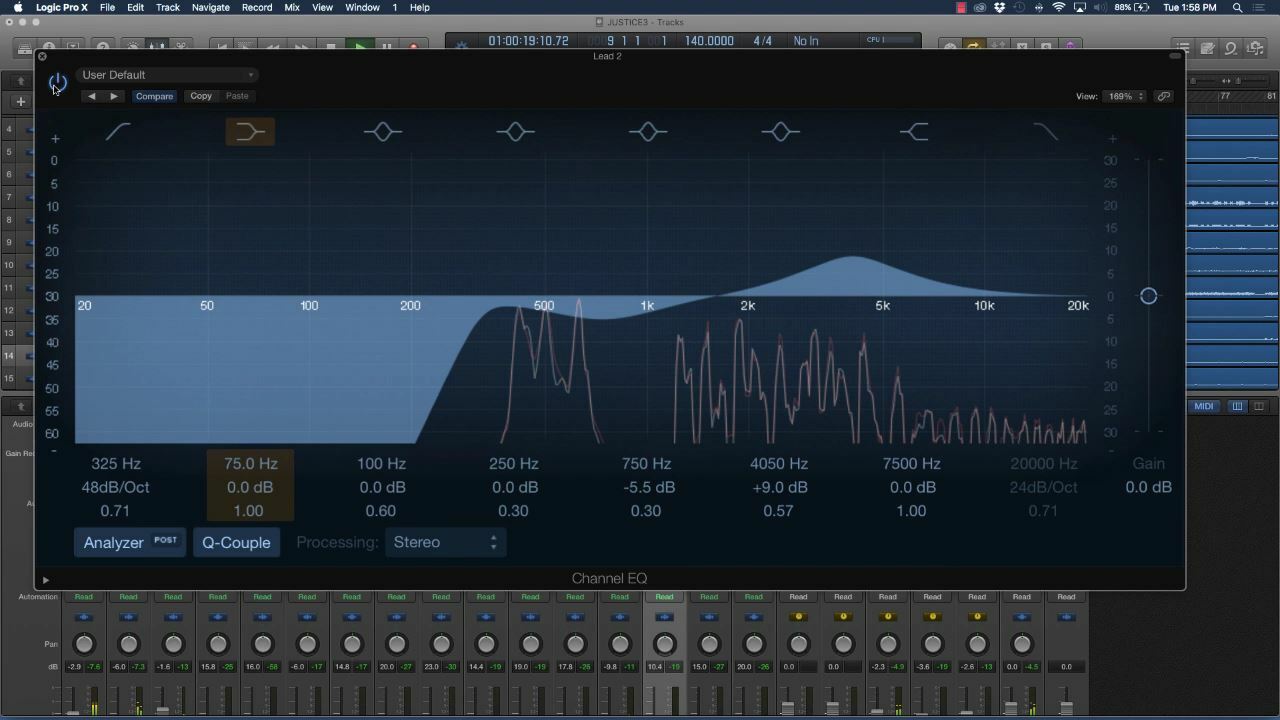 Year of release : 2019
Manufacturer : Skillshare
Manufacturer website : skillshare
Posted by : Joseph Evans
Duration : 44 min.
Type of handing out material : Video Tutorial
Example files : LOOK
Video Format : MP4
Video : 2120-2666 Kbps sec, 1280 * 720 (16: 9), 30,000 frames sec, AVC
Audio : 128 Kbps, 44.1 KHz, 2 channels, AAC
Language : English
Description : This is the 2nd edition of the mixing course in LOGIC PRO X, where you will learn how to get the proper levels in your mix so that all instruments are balanced. You will also learn how to use the equalizer for mix transparency.
One of the main reasons for a miss in music production is a bad mix when you place or sell your music in person or via the Internet to an independent performer. And if you have struggled to succeed in these areas, you may need to improve your mixing skills.
Once I was in your shoes. I was a music producer with a lot of talent in creating beats, but I didn't have enough knowledge in mixing my beats … I sent them to the artist or manager and got the same answer: "We need to work on our mix!".
So that's what I did. But, like you, searching for answers on the Internet did not bring any results simply because all the information was either incomplete or scattered. So after many years and even after receiving a degree in the field of sound recording, I was finally convinced that my mixes work, and after you complete this course, you will be able to say the same thing.
You can:
• Understand the mixing process
• Understand what can harm your bits.
• Improve your sound
• Make your beats sound more professional.
• Use Logic Pro X standard plugins to get the best mix!
• And much more!
The course begins with tips that will help improve your beats and simplify the mixing process by choosing the right sounds. You will understand why some sounds work well together, while others do not.
Content:
Course intro
4:10
Welcome to Module 2
0:38
Leveling (part 1)
7:36
Leveling (part 2)
8:43
Equalization
4:40
Subtractive Eq (part 1)
One to two
Subtractive Eq (part 2)
3:32
Subtractive Eq (part 3)
5:25
Eqing Tips
6:04