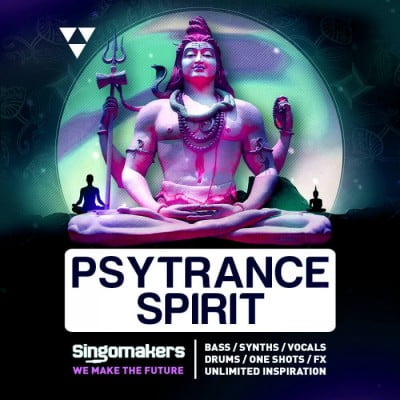 Publisher : Singomakers
Website : www.loopmasters.com
Format : REX2, WAV
Quality : 24 bit 44.1 kHz stereo
Description : Prepare your mind for a new trip to Nirvana! Singomakers are back with another hypnotic Psytrance sample collection!
Inspired by awesome tracks from Astrix, Astral Projection, Shpongle, Dragonfly, Infected Mushroom, Sesto Sento, GMS, Vini Vici, Vertical Mode, Ace Ventura, Iboga Records, Iono Music, Tony World, Dragonfly Records, HOM-Mega Productions and etc.
If you want to see your own summer, summer, summer, summer, summer, summer, summer, summer, summer, sun
Full-On, Goa Trance, Progressive Psy Trance, Progressive Trance, Electronic Cinematic and Psystep!
160 One Shots (incl live recorded percussions):
30 Snares
20 claps
10 Crashes
30 Hi Hats
30 Kicks
40 Perc
53 Synth Loops
45 Psy Bass Loops
44 Shamanic Drum Loops
26 Shamanic Voices
70 Synth Fills
20 Gated Vocals
41 Top Drum Loops
317 Rex2 Files

.yuzo_related_post img{width:149.5px !important; height:104px !important;}
.yuzo_related_post .relatedthumb{line-height:16px;background: !important;color:!important;}
.yuzo_related_post .relatedthumb:hover{background:#fcfcf4 !important; -webkit-transition: background 0.2s linear; -moz-transition: background 0.2s linear; -o-transition: background 0.2s linear; transition: background 0.2s linear;;color:!important;}
.yuzo_related_post .relatedthumb a{color:#303030!important;}
.yuzo_related_post .relatedthumb a:hover{ color:#8023dd}!important;}
.yuzo_related_post .relatedthumb:hover a{ color:#8023dd!important;}
.yuzo_related_post .relatedthumb:hover .yuzo__text–title{ color:#8023dd!important;}
.yuzo_related_post .yuzo_text, .yuzo_related_post .yuzo_views_post {color:!important;}
.yuzo_related_post .relatedthumb:hover .yuzo_text, .yuzo_related_post:hover .yuzo_views_post {color:!important;}
.yuzo_related_post .relatedthumb{ margin: 0px 0px 0px 0px; padding: 5px 5px 5px 5px; }
.yuzo_related_post .relatedthumb{
display:block!important;
-webkit-transition:-webkit-transform 0.3s ease-out!important;
-moz-transition:-moz-transform 0.3s ease-out!important;
-o-transition:-o-transform 0.3s ease-out!important;
-ms-transition:-ms-transform 0.3s ease-out!important;
transition:transform 0.3s ease-out!important;
}
.yuzo_related_post .relatedthumb:hover{
-moz-transform: scale(1.1);
-webkit-transform: scale(1.1);
-o-transform: scale(1.1);
-ms-transform: scale(1.1);
transform: scale(1.1)
}
.yuzo_related_post{
overflow:inherit!important;
}
jQuery(document).ready(function( $ ){
jQuery('.yuzo_related_post .yuzo_wraps').equalizer({ columns : '> div' });
});