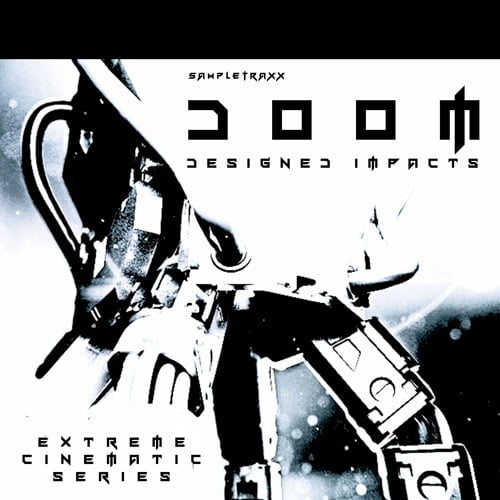 DOOM is a modern sound effects collection of designed impacts, complex stingers, one shot tones and dark percussive elements with a dirty cinematic sonic signature.
Featuring a full spectrum of original Impacts and Hits, DOOM is the second soundpack after RAPTUS in our "Extreme Cinematic Series" aimed  to bring cutting edge dramatic sound design.
Designed by Alessandro Romeo lead sound designer and founder of SampleTraxx, DOOM is the perfect tool for anything requiring tension building and dark percussive sound design.
Structured in 9 categories ranging from simple elements to complex design the sounds contained in the pack are ready to be used in your trailer productions.

Features repack: All the wav-samples are compressed in lossless format ncw and packed into containers to save space on the hard drive and reduce the number of samples with the files. In addition, the library is planted in handy script Photosynthesis (envelopes, filters, step sequencer, the LFO, effects, etc.). KONTAKT 5.5.0
Published: SampleTraxx
Format: KONTAKT
Quality: 24-bit 96 kHz stereo