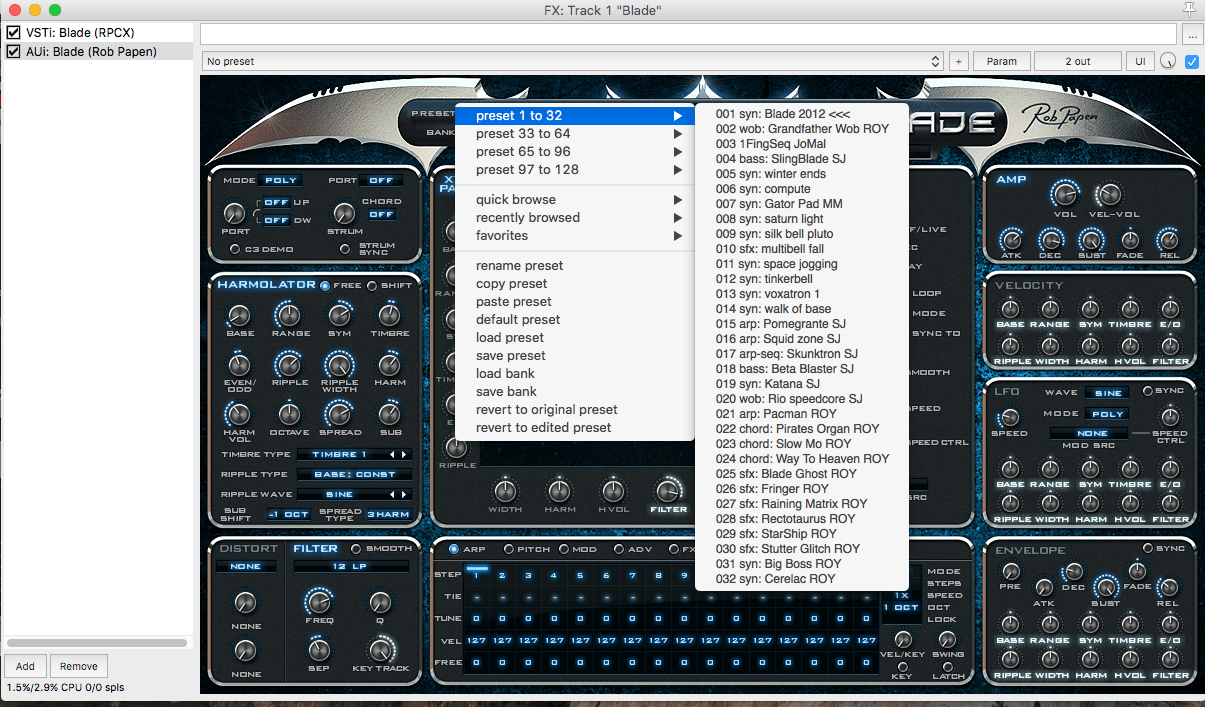 Year of manufacture : 2015
Version : 1.0.2
Developer : Rob Papen
Developer's site : Rob Papen
Platform : iNTEL
Format : VSTi, AUi
Language : English
Tablet : The program is treated (does not require the introduction of data)
System requirements : Mac: 32 & 64 bits AU, VST and AAX, for OSX 10.6 or higher
Description : The original idea in the development of Blade was born out of a desire to get a more organic sound and control the harmonics of the oscillator, changing the waveform using the XY controller. From this idea, BLADE was born. The instrument is based on the Harmolator, a special oscillator system that uses 9 global controls to change the harmonic content (partial tones) of the waveform. Harmolator allows you to distribute, compress the sound of oscillators and sub-oscillators. Further, the sound can be processed by 21 types of distortion and 12 types of filters. Blade offers full control over the sound, using an array of different modulation controls. The most significant in Blade is the central XY screen. Here you can change the parameters by moving the cursor around, or you can record a path that will be constantly played.
The two effects modules contain all the effects from Rob Papen, plus there is an arpeggiator / sequencer and an Easy page that allows you to easily control the sound, all this forms a flexible and useful tool on the edge of modern synthesizers.

Sponsored Links