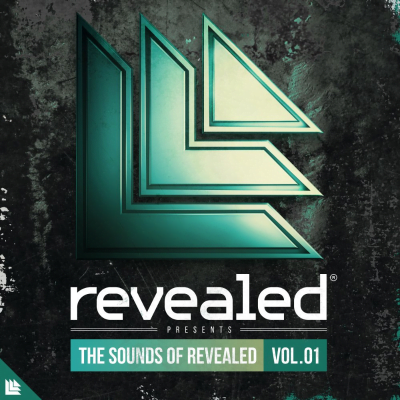 Publisher: Revealed Recordings
Website: revealedrecordings.com
Format: WAV, SYLENTH, SPIRE
Quality: 24 bit 48 kHz stereo
---
Description: The Sounds Of Revealed Vol. 1 is a collection of over 1,300 samples and 256 presets to give your tracks that distinctive Revealed Sound. This is the first part of our series of sample packs, designed to give you the best you can to sign the next hit Revealed Recordings and join the Revealed roster.
The Sounds Of Revealed Vol. 1 for you. Artist. Producer. A person who wants to take their products to the next level. You have all the instruments and the ability to choose from a variety of original and advanced sounds used by the Revealed artists themselves.
Whether you're looking for kicks, fills, percussion, beats, effects, shakers, toms, or a diverse array of inspiring presets, you've got it all here. And to speed up the workflow, all samples are tagged with their root key if a distinct pitch is defined.
The Sounds Of Revealed Vol. 1 comes with two Revealed Signature Soundsets for Sylenth1 and Spire. These presets have been designed with playability and ease of use in mind. Each preset is assigned Modwheel controls, and in addition, all 4 macro controls are assigned to each of the Spire's presets, which we really think will make your music sound richer and easier than ever.
Content :
CLAPS [85 samples]
Classic claps
Snaps
Stadium claps
CYMBALS [75 samples]
Closed Hihats [25 samples]
Cymbal Crashes [10 samples]
Cymbal Rides [15 samples]
Open Hihats [25 samples]
EFFECTS [155 samples]
Breaths [5 samples]
Downlifters [25 samples]
Impacts [20 samples]
Noise [15 samples]
Reverb Kicks [20 samples]
SFX [50 samples]
Sub Drops [5 samples]
Uplifters [15 samples]
FILLS (128 BPM) [15 samples]
KICKS [235 samples]
808 Kicks [20 samples]
Festival Kicks [30 samples]
Hard Kicks [55 samples]
Kicks [85 samples]
Stomp Kicks [10 samples]
Transient Kicks [35 samples]
PERCUSSION [265 samples]
Percussion [200 samples]
Shakers [25 samples]
Toms [40 samples]
Hi Toms [10 samples]
Lo Toms [10 samples]
Tribal Toms [20 samples]
SNARES
Extreme Snares [10 samples]
Hard Snares [25 samples]
Snares [60 samples]
Trap Snares [15 samples]
SYNTH & BASS HITS [377 samples]
Bass Shots [180 samples]
Drop Shots [32 samples]
Hoover Shots [5 samples]
Synth Shots [160 samples]
VOCAL SHOTS [55 samples]
SYLENTH1 SIGNATURE SOUNDSET
128 presets for Sylenth1
SPIRE SIGNATURE SOUNDSET
128 presets for Spire
FREE BONUS: The Sounds of Revealed Vol. 1 – Sylenth1 Risers Soundset – 80 Presets
---