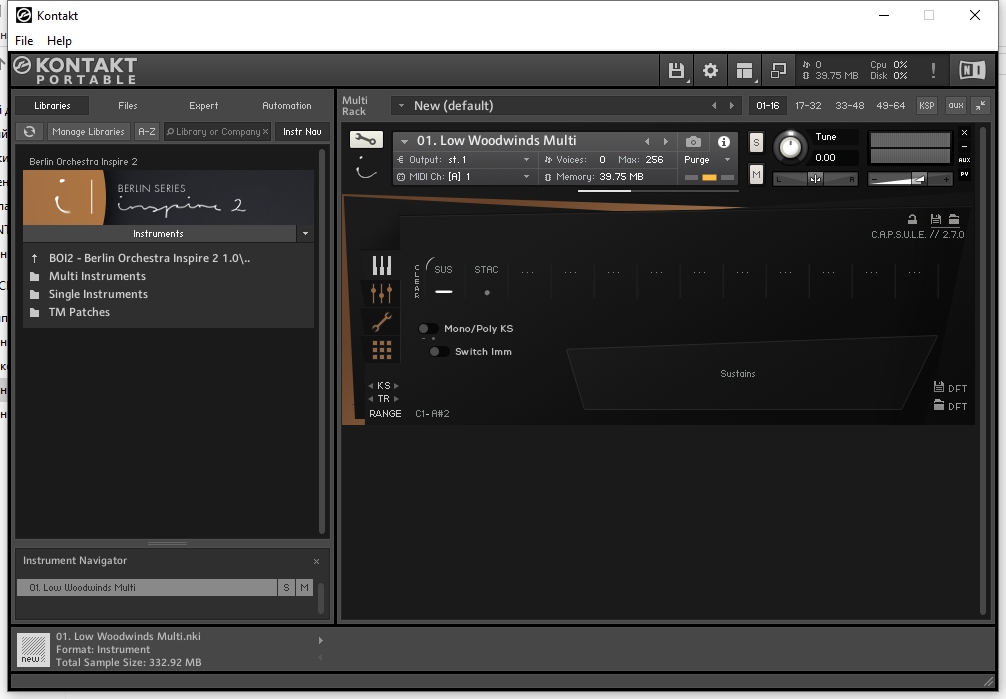 Publisher : Orchestral Tools
Website : orchestraltools
Format : KONTAKT Kontakt Player 5.8.1+
Quality : 24 bit 48 kHz stereo
Description : When inspiration comes to you, time matters. Being as fast as your ideas flow is what we created the Berlin Orchestra Inspire for. After our huge success with the first release of this series, we proudly present the Berlin Orchestra Inspire 2.
With Berlin Orchestra Inspire 2, you get access to a whole new world of select orchestral colors from the Berlin series and our Metropolis Ark line. The collection is specifically designed for atmospheric and emotional music. It consists of two main types of instruments: individual and mixed.
HIGHLIGHTS
A full orchestra for atmospheric and emotional writing
Flautando String Sections
Pre-Orchestrated Ensembles
Solo instruments
Solo strings
Choir & Keys
Ressource friendly balanced mix mic position
Recorded at the Teldex Scoring Stage
Based on CAPSULE, the most powerful Articulation Management System for Kontakt
Works with the free Kontakt Player and Kontakt 5.8.1
Specifications
16GB of Samples (8GB compressed)
24Bit / 48KHz Patches

The post Orchestral Tools – Berlin Orchestral Inspire 2 (KONTAKT) appeared first on Audioplugin.net.