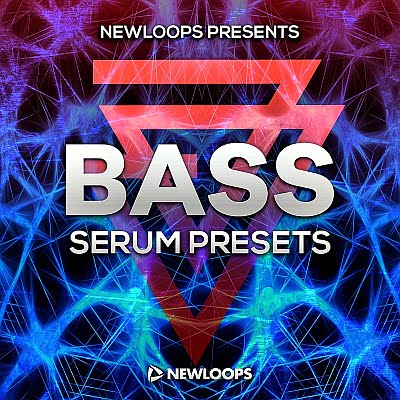 Publisher : New Loops
Website : New Loops
Format : SYNTH PRESET Serum v1.113 +
Description : New Loops represent Serum Bass – 64 highly optimized modern bass presets for Xfer Serum. These presets are not for the faint-hearted, they are huge, deep, loud and eerie, dirty.
Modern EDM sounds : You will find everything: from dubstepic vobblov and sequencing, robotic sweeps and metal tepovyh sabas to punched FM trance basses, two-tone house plaques, electric EDM basses and much more!
Extensive modulation : Serum Bass includes high-quality, level-consistent presets with extensive use of modulation. Each preset has a Mod Wheel and Macros assigned to it, allowing you to instantly convert presets to new sounds.
Multi genres : Serum Bass is ideal for any style of electronic music, but is especially suitable for Dubstep, Trap, Drum and Bass, Hip Hop, Future Bass, Future House, Bass House and modern Trance and Techno. Also included are 10 analog samples for use in your own presets.
• 64 x Bass Presets For (Xfer Records Serum)
• 10 x Analogue Synth Samples
• Digital, Analogue Style Basses
• Mod Wheel / Macros Assigned
• Extensive Use Of Modulation
• Multi-Genre Bass Sounds
• Level Matched
• PC & Mac Compatible
• 100% Royalty-Free
• Requirements: Xfer Records Serum v1.113 + or higher.

.yuzo_related_post img{width:149.5px !important; height:104px !important;}
.yuzo_related_post .relatedthumb{line-height:16px;background: !important;color:!important;}
.yuzo_related_post .relatedthumb:hover{background:#fcfcf4 !important; -webkit-transition: background 0.2s linear; -moz-transition: background 0.2s linear; -o-transition: background 0.2s linear; transition: background 0.2s linear;;color:!important;}
.yuzo_related_post .relatedthumb a{color:#303030!important;}
.yuzo_related_post .relatedthumb a:hover{ color:#8023dd}!important;}
.yuzo_related_post .relatedthumb:hover a{ color:#8023dd!important;}
.yuzo_related_post .relatedthumb:hover .yuzo__text–title{ color:#8023dd!important;}
.yuzo_related_post .yuzo_text, .yuzo_related_post .yuzo_views_post {color:!important;}
.yuzo_related_post .relatedthumb:hover .yuzo_text, .yuzo_related_post:hover .yuzo_views_post {color:!important;}
.yuzo_related_post .relatedthumb{ margin: 0px 0px 0px 0px; padding: 5px 5px 5px 5px; }
.yuzo_related_post .relatedthumb{
display:block!important;
-webkit-transition:-webkit-transform 0.3s ease-out!important;
-moz-transition:-moz-transform 0.3s ease-out!important;
-o-transition:-o-transform 0.3s ease-out!important;
-ms-transition:-ms-transform 0.3s ease-out!important;
transition:transform 0.3s ease-out!important;
}
.yuzo_related_post .relatedthumb:hover{
-moz-transform: scale(1.1);
-webkit-transform: scale(1.1);
-o-transform: scale(1.1);
-ms-transform: scale(1.1);
transform: scale(1.1)
}
.yuzo_related_post{
overflow:inherit!important;
}
jQuery(document).ready(function( $ ){
jQuery('.yuzo_related_post .yuzo_wraps').equalizer({ columns : '> div' });
});




[ad_2]