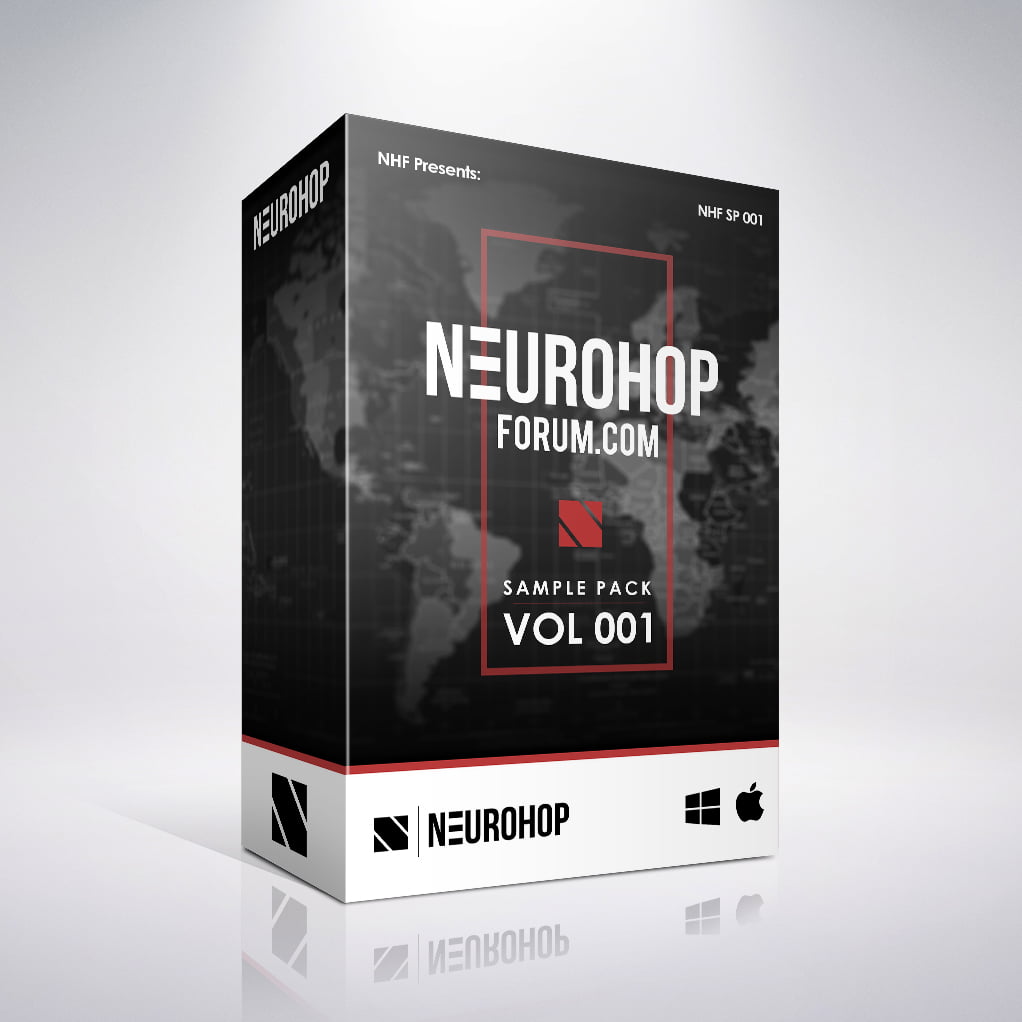 Publisher : Neurohop Forum
Website : www.neurohopforum.com
Format : WAV, MIDI, Synth Preset
Quality : 16-32 bits, 44.1-192 kHz, stereo
Description : We received such an overwhelming response from our community and fans on this NHF Sample Pack giveaway, that it totally froze our previous servers when over 1,000 people tried to access this large file within only an hour!
We are keeping our fingers crossed that awesome fans! We hope to continue to bring you quality content like this Neurohop Forum Sample Pack, and thank you again for your patience and support!
A fairly large volume of quality samples (some of them have the characteristics of bit / bit 192/32) to create music in the styles of neurohope and glitch-hop from the site Neuruohop Forum. In addition to hoo-brush samples, there are presets for the Massive synthesizer, ensemble patches for Reaktor and presets for FL Studio. And, also, midi-files.

Loops:
Bass – 119
One-shots:
Breaks – 40
Cymbals – 2
Hats – 9
Kicks – 43
Percussion – 42
Snares – 39
Foley – 296
FX-30
Melodic – 45
Presets:
Massive – 19
Reaktor – 9
FL Studio – 8
MIDI – 1

.yuzo_related_post img{width:149.5px !important; height:104px !important;}
.yuzo_related_post .relatedthumb{line-height:16px;background: !important;color:!important;}
.yuzo_related_post .relatedthumb:hover{background:#fcfcf4 !important; -webkit-transition: background 0.2s linear; -moz-transition: background 0.2s linear; -o-transition: background 0.2s linear; transition: background 0.2s linear;;color:!important;}
.yuzo_related_post .relatedthumb a{color:#303030!important;}
.yuzo_related_post .relatedthumb a:hover{ color:#8023dd}!important;}
.yuzo_related_post .relatedthumb:hover a{ color:#8023dd!important;}
.yuzo_related_post .relatedthumb:hover .yuzo__text–title{ color:#8023dd!important;}
.yuzo_related_post .yuzo_text, .yuzo_related_post .yuzo_views_post {color:!important;}
.yuzo_related_post .relatedthumb:hover .yuzo_text, .yuzo_related_post:hover .yuzo_views_post {color:!important;}
.yuzo_related_post .relatedthumb{ margin: 0px 0px 0px 0px; padding: 5px 5px 5px 5px; }
.yuzo_related_post .relatedthumb{
display:block!important;
-webkit-transition:-webkit-transform 0.3s ease-out!important;
-moz-transition:-moz-transform 0.3s ease-out!important;
-o-transition:-o-transform 0.3s ease-out!important;
-ms-transition:-ms-transform 0.3s ease-out!important;
transition:transform 0.3s ease-out!important;
}
.yuzo_related_post .relatedthumb:hover{
-moz-transform: scale(1.1);
-webkit-transform: scale(1.1);
-o-transform: scale(1.1);
-ms-transform: scale(1.1);
transform: scale(1.1)
}
.yuzo_related_post{
overflow:inherit!important;
}
jQuery(document).ready(function( $ ){
jQuery('.yuzo_related_post .yuzo_wraps').equalizer({ columns : '> div' });
});