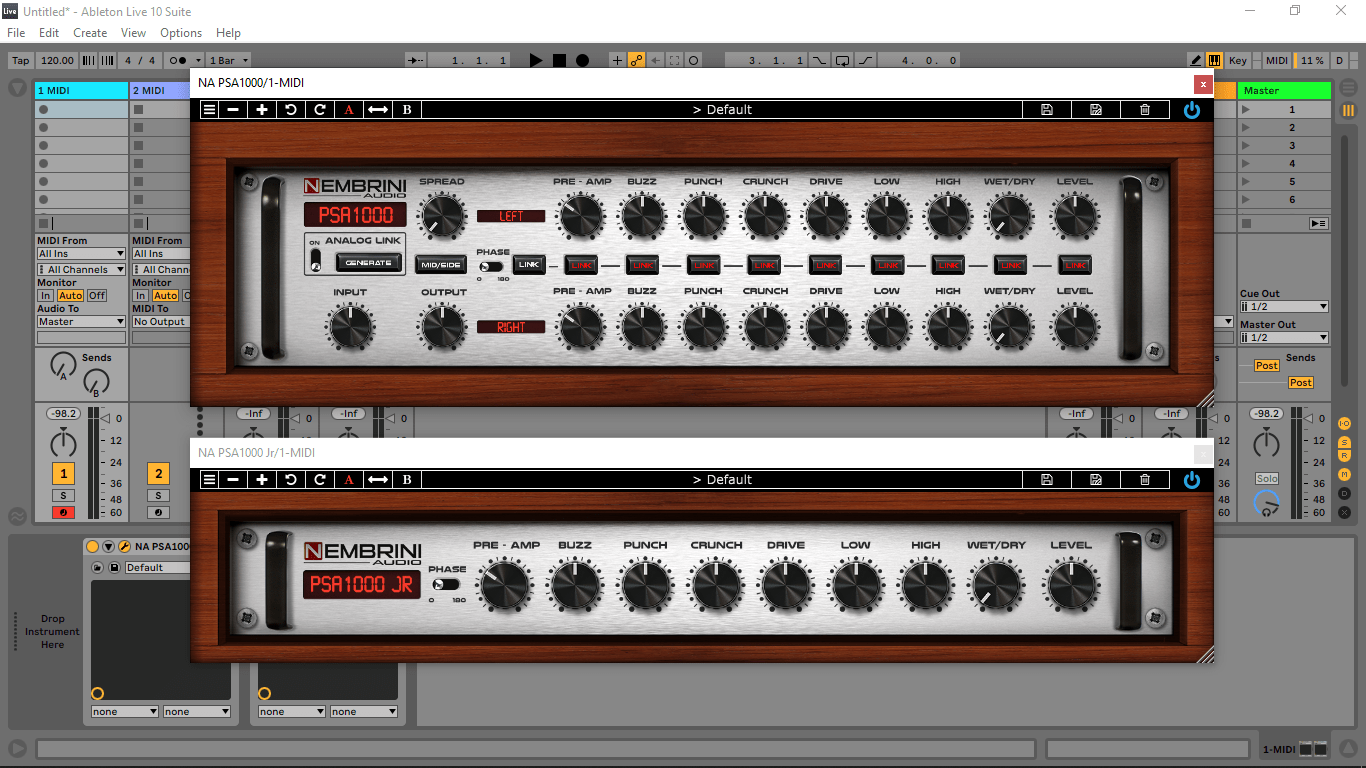 Developer : Nembrini Audio
Developer Website : Nembrini Audio
Format : VST, VST3, AAX
Tablet : Ne Needed
System requirements : Windows 7 +
Description :
Nembrini Audio – PSA1000 Bundle – Year / Release Date : 7.4.2019
Version : 1.0.0
Digit capacity : 64bit
Description : The PSA1000 Analog Saturation Unit Plugin is a modern re-creation of the classic 90's analog guitar preamp that is used in recording studios around the world!
It is used and "abused" for recording and characterizing not only guitars, but also electric pianos, organs, synthesizers, electric bass and many other instruments.
The original device found its place even at the stage of mixing for processing all types of sounds, such as drum halls, drums, vocals, beats, loops and sound effects!
To create the PSA1000 Analog Saturation Unit plug-in, Nembrini Audio carefully modeled the original analog circuits and accurately improved them by ear, like all of its products.
Nembrini Audio – LoFi Vintage Clipper – Year / Release Date : 3.4.2019
Version : 1.0.2
Digit capacity : 64bit
Description : Nembrini Audio LoFi Vintage Clipper is designed to add grain and weight to your mix using two unique, specially designed saturation algorithms.
Use it to add presence and density to your tracks and manage transients like the biggest mixing engineers!
This is a finely tuned clip algorithm designed to limit transients, as it does with a real chain of analog signals, and to increase the density of your tracks.
Saturation is a specially developed algorithm that simulates the behavior of vintage analog devices, such as old tape machines, and the I / O mixing console.
Nembrini Audio – Crunck – Year / Release Date : 12.2011
Digit capacity : 32bit
Description : Igor Nembrini released Crunck, a free virtual guitar amplifier inspired by the Marshall JCM800 2210.
Multi-stage distortion.
Two stages of output EQ tone stack.
8 x oversampling.