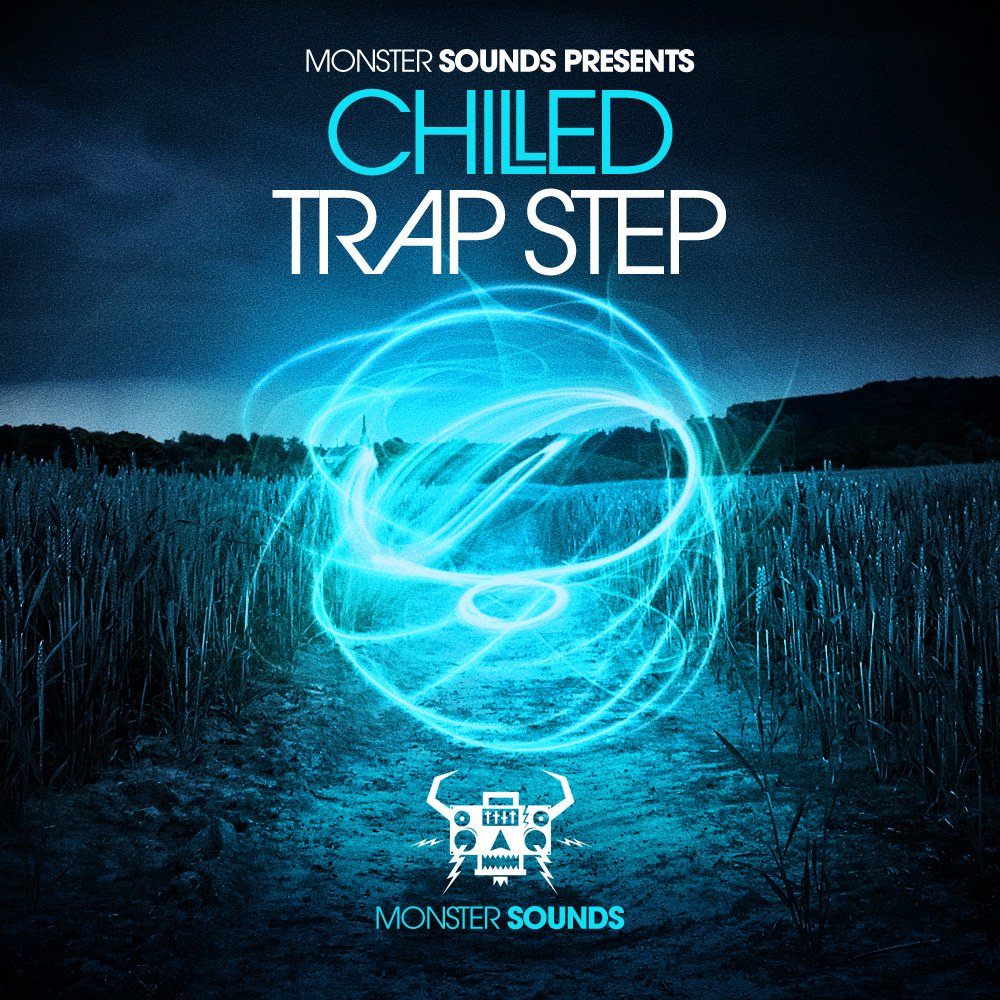 Blurring boundaries between electronic genres, Chilled Trap Step is a journey into the exciting post dubstep mash up of the hard Street style of Trap fused with a more thoughtful electronica Sound scape.

Driven by the earth shaking 808 kick and modern glitched chopped drum programming, the rhythm elements of this pack are true to the roots of the trap genre, hard urban and pulsing pushed forward with fast 16th and triplet hat patterns.

We have split the drums into the tops and bottoms to make editing easy and there is a great selection of sounds for your productions with a tidy 56 drum loops and 77 hits.
Put these with the 34 fat crafted trap style bass lines in the pack and you have a thunderstorm for your subs.

The Chilled Musical element of the pack we feel gives an amazing breadth of warmth and emotion to this stunning collection of sounds, Pulling out all the stops we have put together 71 musical loops ranging from warm cinematic pads, organic string sections and thoughtful piano riffs each with soulfully crafted chord sequences rounded off with a selection of huge rousing Synth lines, still keeping the chilled vibes, but that could easily be flipped into being the musical element of a fat floor filler.

Included is a great set of glitch elements to the pack with vocals and Fx loops, risers, hits etc. All adding an extra layer and giving a really nice modern electronica feel to the pack.
Finally and as always we have the all important Multis including 15 Bass multis, and 6 Synth multis also 10 drum kits so you can play it your way
Size: 986.29 MB