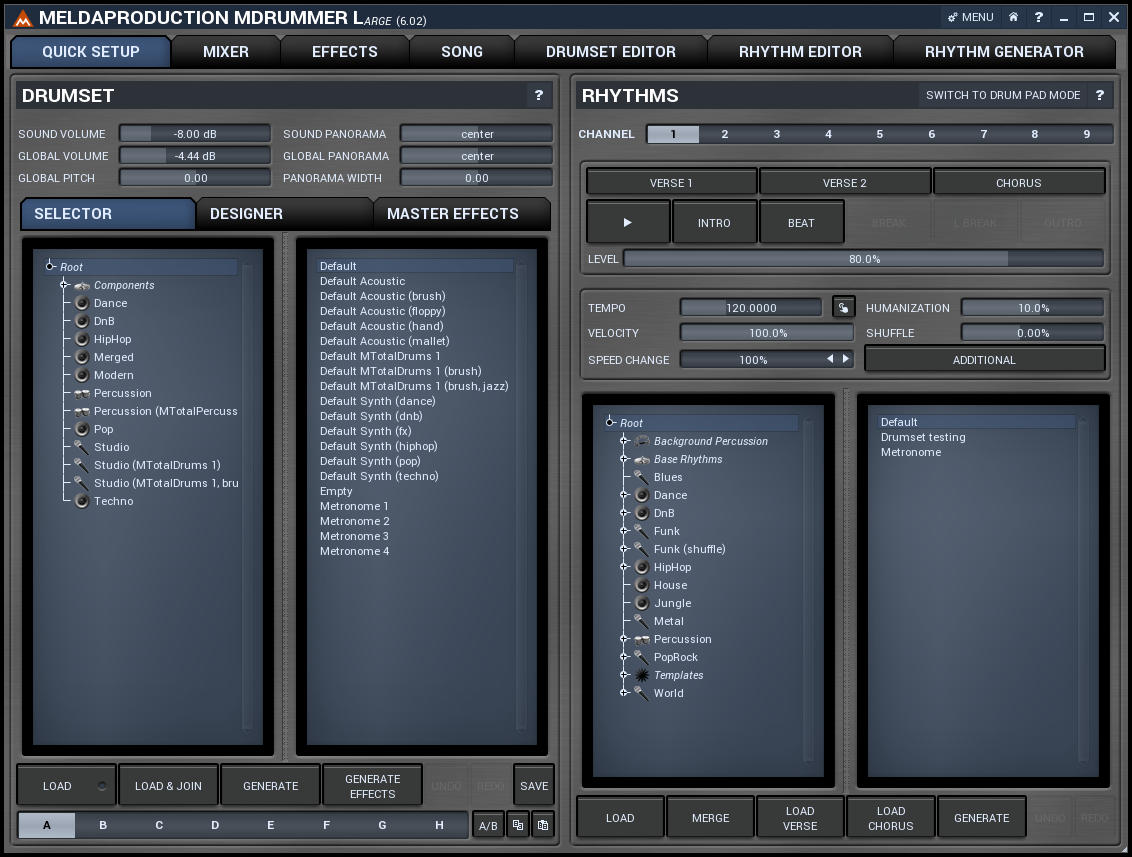 MDrummer is a percussive instrument engine. Advanced users can use the rich set of capabilities to enjoy the power of sound and rhythm systems of the virtual drummer. Beginners can use MDrummer simply to create great drum-tracks in almost no time.
MDrummer offers VST plugin and standalone versions. MDrummer Small is a free MDrummer edition which contains everything you need – standalone application and VST plugin.
Large library included:

4.5GB in 500+ multisamples (Gretsch Birch and Sonor S-Class drumsets played with sticks, mallets, floppy, brushes and hands).
150+ drumsets.
750+ drumset components to generate your own unique drumsets.
200+ rhythms.
100+ base-rhythms useful to generate your own unique rhythms.
12,000+ loops (most of them recorded) useful to generate your own unique rhythms.
Sub-sample libraries, samples, effect configurations, layers and more.
Version: 6.02
Developer: MeldaProduction
Format: STANDALONE, VSTi, VSTi3, AU
Bit depth: 32bit, 64bit
Medicine: Present
System requirements: Windows XP (32-bit or 64-bit)
VST / VST3 compatible host (32-bit or 64-bit)
Intel / AMD processor with SSE2 support
Mac OS X (10.5 and newer, 32-bit or 64-bit)
VST / VST3 / AU compatible host (32-bit or 64-bit)
Intel / AMD processor with SSE2 support