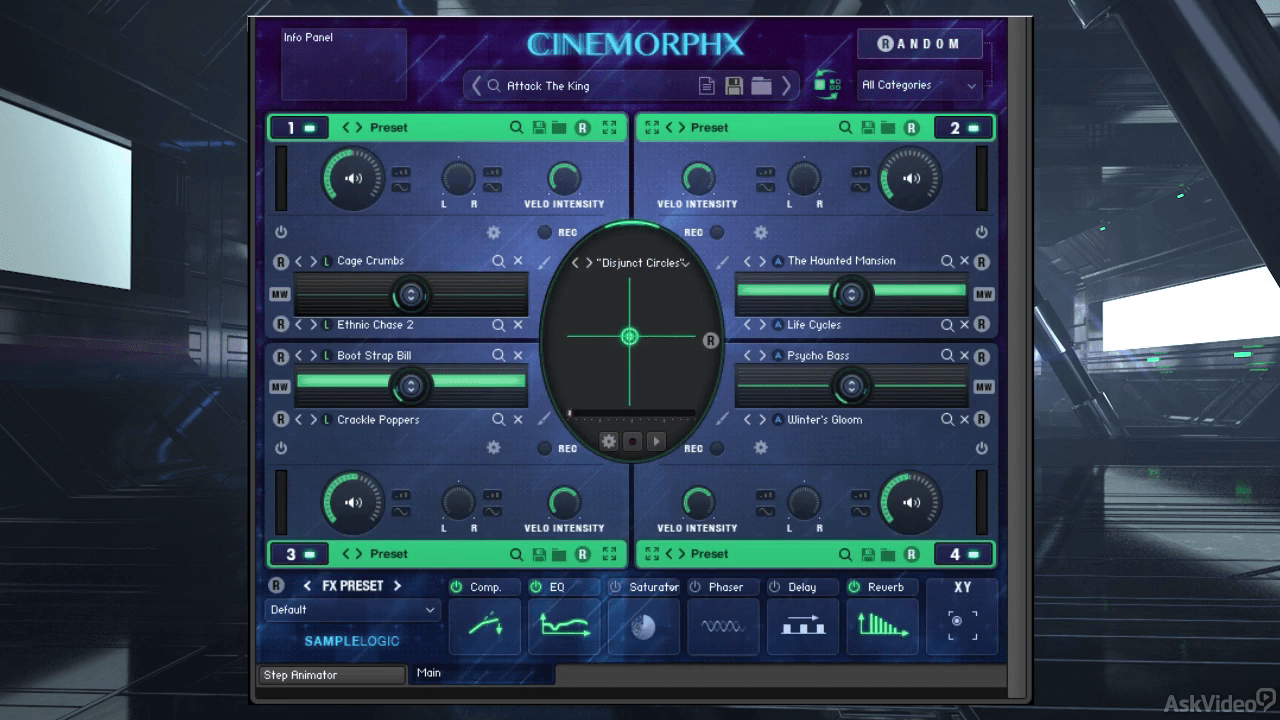 Release Year : 2016
Manufacturer : MacProVideo
Manufacturer Website : www.macprovideo.com/tutorial/samplelogic-101-cinemorphx-deciphered
Posted by : Joe Albano
Duration : 01:43:57
Distribution Type : Video Tutorial
Language : English
---
Description : CINEMORPHX model of logic is the film and the dream of a game composer, sound machine design. It is deep and powerful, and trainer Joe Albano worked very closely. An example of logic when designing this is to see the course. It's amazing. Check this!
---
CINEMORPHX by Sample Logic is a film and game composer's dream, sound design machine. It's deep & powerful, and trainer Joe Albano worked very closely Sample Logic in designing this must see course. It's amazing. Check it out!
CINEMORPHX has 10,995,116,277,760,000,000,000,000,000 sonic combinations. Really! With all those possibilities you can only imagine the universe of sound that awaits your creative explorations. There're tons of samples with seemingly limitless ways to combine, control and process them.
You learn about the Core FX, the Global FX, and all the Soundcore parameters as well as the Step Animator. Then there's the very cool Random button that, when deployed just right, will conjure up sonics that will absolutely astound you. This course, designed in close collaboration with our partners at Sample Logic, demystifies every aspect of CINEMORPHX, empowering you to get the most out of this outrageous instrument.
So join Joe Albano on this 20-tutorial exploration of Sample Logic's CINEMORPHX and see what makes this instrument the king of all sound design!
Content:
1: Introduction
04:53
1. Introduction
03:16
2. Installation
02:46
3. Contact Interface
04:03
4. Overview
04:14
5. Library: Save / Load
2: Soundcore Features
05:05
6. Basics
04:39
7. Soundsources
06:00 a.m.
8. Parameters
06:17
9. Effects I
03:29
10. Effects II
06:37
11. Sound Design I
3: Multi-Core Features
07:55
12. Multi-Core Instruments
4: Global FX
05:01
13. Global FX I
02:57
14. Global FX II
08:17
15. Sound Design II
5: Step Animator
07:25
16. Step Animator I
08:00
17. Step Animator II
6: RANDOM Feature
04:07
18. RANDOM Feature
06:38
19. Sound Design III
7: Wrap-Up
02:03
20. Wrap-Up
Sample files : none
Video Format : MP4
Video : AVC, 1280×720 (16: 9), 30.000 fps, ~ 186 Kbps avg, 0.007 bit / pixel
Audio : 44.1 KHz, AAC LC, 2 ch, ~ 96.0 Kbps