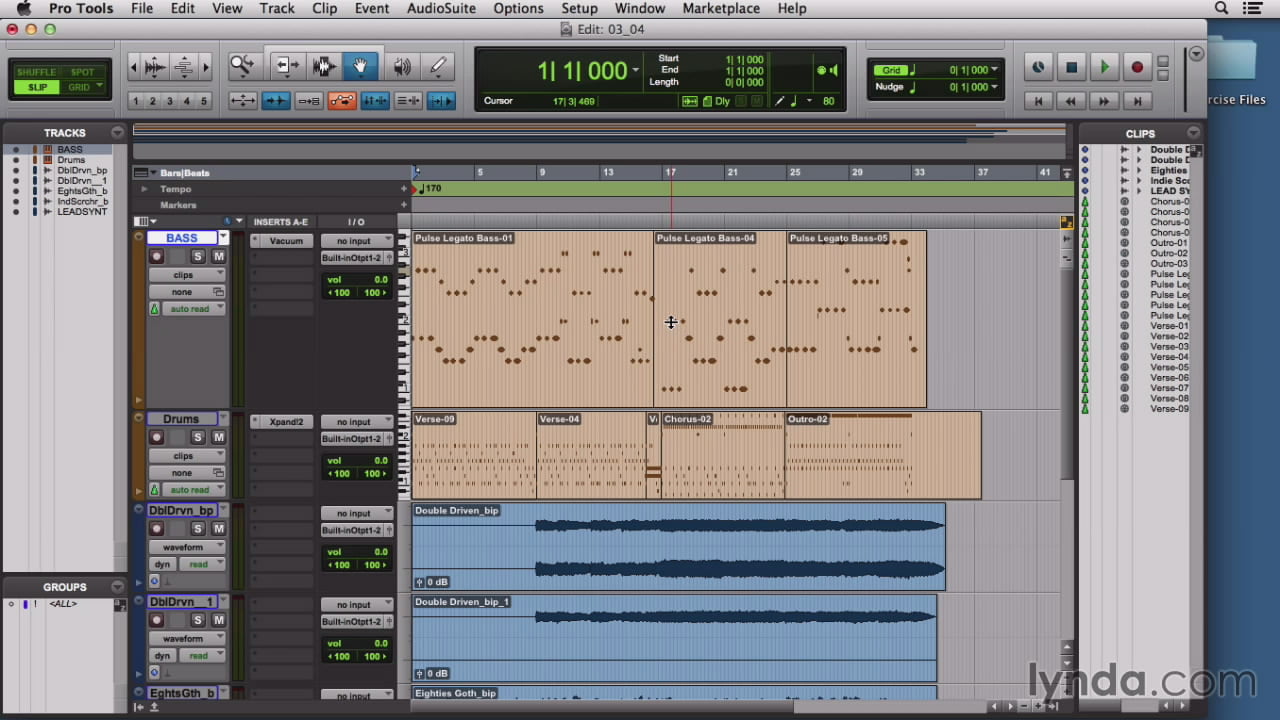 Year of release : 2014
Manufacturer : Lynda.com
Manufacturer site : www.lynda.com/Max-MSP-tutorials/Synth-Programming-Basics/156759-2.html
By : Scott Hirsch
Duration : 01:32:00
Type of handing out material : Video
Language : English

Description : Early modular synthesizers that once occupied entire rooms are now available to us in modern DAWs. Although software synthesizers often use the same knobs and sliders as the originals, it can still be confusing. But you can crack the synthesizer programming code in this tutorial along with the sound designer and engineer Scott Hirsch. Learn about the building blocks of synthesis and how you can build complex tones using additive synthesis. In the course, Scott will show specific synthesis methods using the AIR Vacuum synthesizer in Pro Tools, Subtractor in Reason, and Retro Synth in Logic Pro.
Early modular synthesizers that you can use with modern DAWs. Though the softwares often use the same pattern as the originals, they can be confusing. Scott Hirsch. Learn about complex tones with additive synthesis. There is a mix of examples of synth sounds, a rich pad, a drum sound, and a synth bass. Along the way, Reason's Subtractor, and Retro Synth in Logic Pro.
Content:
1. Introduction 6m 40s
Welcome 1m 23s
The universal language of synthesis 3m 52s
Using the exercise files 1m 25s
2. Tone Generation 20m 11s
It all starts with the sine wave 4m 40s
Building complex tones with additive synthesis 7m 7s
Working with oscillators 8m 24s
3. Shaping Your Sound 35m 51s
Exploring filters 8m 35s
Creating envelopes with attack, decay, sustain, and release (ADSR) 10m 52s
Enriching sound using a low-frequency oscillator (LFO) 9m 11s
Frequency modulation (FM) synthesis 7m 13s
4. Making New Sounds 29m 5s
How to make a synth lead 9m 22s
How to make a rich pad 5m 7s
How to make a drum sound 9m 27s
How to make a synth bass 5m 9s
5. Conclusion 55s
Next steps 55s
Example files : none
Video Format : MP4
Video : AVC, 1280×720, 16: 9, 29.970 fps, ~ 1 044 Kbps
Audio : AAC, 44.1 KHz, ~ 160 Kbps, 2 channels