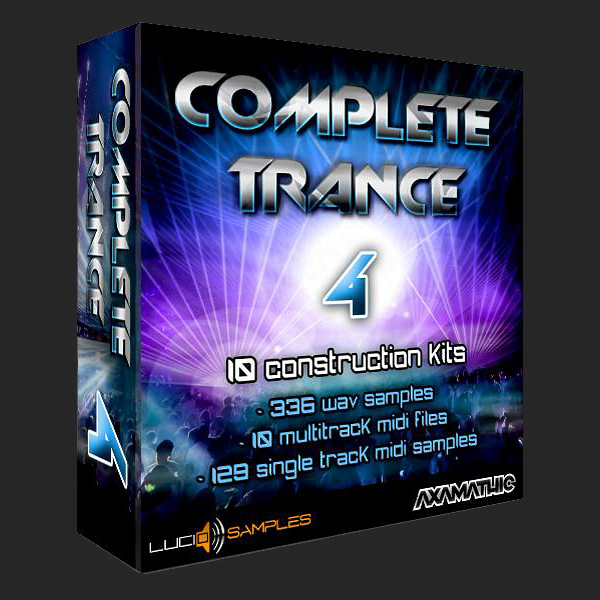 After a long break, Lucid Samples & Axamathic returns with the fourth part of the "Complete Trance" series – an expanded set of samples for creating trance music. The break was fruitful and he gave us a new perspective and ideas for creating ten new, full-fledged tracks.
The whole structure of the package is divided into two parts:
Slow Melody / Motion is slowing down tracks. Parts in which we can distinguish multi-instrumentalism in the form of: long pads / strings, choruses, pianos, guitars, synthesizers and many other sounds. This part is like idiomatic calm before the storm. It relaxes the listener and soothes him. These melodies act on imagination and emotions.
Main Melody / Motion is a more "hard" part, which is the main culmination of ten sets. They are characterized by stable melodies, deep bass and rhythm, which will not allow the speakers to rest. The intensity of sound is high. We have a lot of tracks here: synthesizers, synthetic leads, pads, bass, arps, choruses. Each part has drum loops that are divided into smaller tracks, such as barrels, snares, claps, hetas, loops and effects.
• 10 Full trance construction kits – 336 wav samples
• 10 flp projects – with definied melodies
• 10 multitrack midi samples
• 129 single track midi samples
Size: 1.8 GB unzipped content
formats: wav, midi, flp
Publisher

: Lucid Samples
Format

: MIDI, WAV
Quality

: 24 bit 44.1 kHz stereo