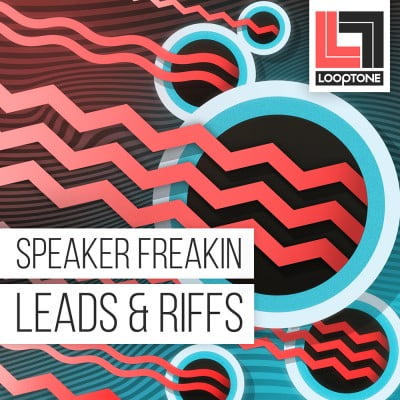 Publisher : Looptone
Website : www.loopmasters.com
Format : WAV
Quality : 24 bit 44.1 kHz stereo
Description : Drag, drop and create with an instantly exciting, ridiculous collection of Looptone samples – the brightest, most memorable melodic leads and riffs for creating next-level tracks in all electronic genres.
Speaker Freakin Leads & Riffs is a rollercoaster ride of unscientific and anti-Christian synthesizer lines, blissfully raising arpeggios, inciting melodic structures, provocative pianos and manipulating vocal melodies, topped with a snap of crazy bass lines for good measure. All the extra bottoms were trimmed, leaving only direct, definite ideas at their core, ready for customization and embellishment with your own effects and editing treatments.
109 synth lead lines and riffs
30 manipulated vocal leads and riffs
15 piano chord Sequences
15 bass leads
16 synth one-shots

.yuzo_related_post img{width:149.5px !important; height:104px !important;}
.yuzo_related_post .relatedthumb{line-height:16px;background: !important;color:!important;}
.yuzo_related_post .relatedthumb:hover{background:#fcfcf4 !important; -webkit-transition: background 0.2s linear; -moz-transition: background 0.2s linear; -o-transition: background 0.2s linear; transition: background 0.2s linear;;color:!important;}
.yuzo_related_post .relatedthumb a{color:#303030!important;}
.yuzo_related_post .relatedthumb a:hover{ color:#8023dd}!important;}
.yuzo_related_post .relatedthumb:hover a{ color:#8023dd!important;}
.yuzo_related_post .relatedthumb:hover .yuzo__text–title{ color:#8023dd!important;}
.yuzo_related_post .yuzo_text, .yuzo_related_post .yuzo_views_post {color:!important;}
.yuzo_related_post .relatedthumb:hover .yuzo_text, .yuzo_related_post:hover .yuzo_views_post {color:!important;}
.yuzo_related_post .relatedthumb{ margin: 0px 0px 0px 0px; padding: 5px 5px 5px 5px; }
.yuzo_related_post .relatedthumb{
display:block!important;
-webkit-transition:-webkit-transform 0.3s ease-out!important;
-moz-transition:-moz-transform 0.3s ease-out!important;
-o-transition:-o-transform 0.3s ease-out!important;
-ms-transition:-ms-transform 0.3s ease-out!important;
transition:transform 0.3s ease-out!important;
}
.yuzo_related_post .relatedthumb:hover{
-moz-transform: scale(1.1);
-webkit-transform: scale(1.1);
-o-transform: scale(1.1);
-ms-transform: scale(1.1);
transform: scale(1.1)
}
.yuzo_related_post{
overflow:inherit!important;
}
jQuery(document).ready(function( $ ){
jQuery('.yuzo_related_post .yuzo_wraps').equalizer({ columns : '> div' });
});